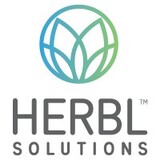 The Warehouse Associate is an entry level, hourly merchandise handling position within the HERBL warehouse. Our Warehouse Associates are responsible for completing assigned tasks related to good receipts and order fulfillment under the supervision of a team lead or supervisor. Warehouse Associates are assigned to a specific schedule but may be asked to cover additional shifts as needed .
GENERAL DUTIES
Perform order fulfillment duties: picking, staging, checking, wrapping, labeling, replenishing
Operate fork lift, Wave and other materials handling equipment to pick, store and stage material.
Load/unload vehicles
Review paperwork and counts to ensure accuracy
Perform other tasks assigned to support and improve the overall operations
Perform required pre-inspections of all equipment on a daily basis and complete required reports.
Report hours of service accurately.
Maintain constructive working relationships
Attend and participate in safety and team meetings
Maintain and protect all company property entrusted to you in excellent condition.
Perform duties and tasks in a manner consistent with HERBL culture
Understand, observe, and maintain all METRC procedures.
COMPETENCIES
Knowledge of safe operational processes
Microsoft Excel, SAP Business 1 Savvy, and JDA WMS
Problem Solving / Analysis
Decision Making
Communication Proficiency
Team Oriented
WORK ENVIRONMENT AND PHYSICAL DEMANDS
Available to work 40-50+ hours per week
This is a full-time position.
Shift time Mon-Fri, 5:00am-1:30pm before fluctuating overtime.
Must be able to lift inventory up to 20 lb. in retail/warehouse space
REQUIRED EDUCATION AND EXPERIENCE
Must be at least 21 years of age
1-2 years prior warehouse operations or similar experience


Compensation & Health Benefits
$18 per hour.
Health Insurance: ​75% premium covered by HERBL​ for employee and dependents.
FSA​
HSA with high deductible plan​
Vision:
Dental:
EAP: free to employees and their household​
Basic Life: $25,000 for all employees​
AD+D: 100% covered by HERBL​
Critical Illness: 100% covered by HERBL
401K: eligible after 90 days.
PTO: Vacation Time + Sick Time + Paid Holidays
Vacation: Year 1: 8 days, Years 2-3: 11 days, Years 4+: 15 days
Sick Pay: 5 days
Holidays: 10 paid days include:
(5) New Years Day, Memorial Day, Labor Day, Thanksgiving, Christmas.
(1) Your birthday!
(4) Floating holidays
In 2021 Floating Holidays were expanded to recognize multiple groups within HERBL. Through these floating holidays, we will: Celebrate the proud history of Hispanic culture in California. Promote the history of Black & LGBTQIA+ people through Juneteenth and Pride Month. Recognize the patriotism of Independence Day. Honor the sacrifices of those that served in the Armed Forces for Veteran's Day.
HERBL is laser-focused on the distribution of naturally derived products, giving all of our attention to supporting brands and retailers in what's best for their businesses. We believe having company-owned brands inherently creates a conflict of interest, so we have chosen to be a pure play distribution company. By not having company-owned competing brands, you can take comfort in knowing that every action we take is in a brand or retailers best interest.
We care deeply about relationships, integrity, collaboration, and are always committed to doing what is right. We honor this belief when working with our suppliers, our customers, and our team members. The HERBL team is a blend of individuals who have significant experience from many different backgrounds including, but not limited to Supply Chain, Sales, and Operations in high-volume distribution.