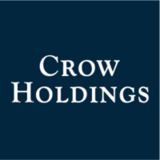 MarketTime is a leading B2B sales software that has served customers for over twenty years, primarily in the Wholesale Goods industries across multiple categories, including: Toys, Gifts, Home Décor, Furniture, Apparel, Fashion, Publishing, Jewelry, Equipment Supply, and Sports & Outdoors. MarketTime brings together under one digital platform manufacturers, sales agencies, salespeople, and retailers. These four constituents exchange information such as item data and sales orders to increase efficiency and productivity. With a robust and scalable SaaS model, today MarketTime facilitates >1.6 million orders annually for over 76,000 unique retailers with >1,500 manufacturers, ~280 sales agencies, and ~3,000 salespeople utilizing the platform.
MarketTime is an important partner of Crow Holdings. Crow Holdings is a privately owned real estate investment and development firm with a 70-year operating history and a strong track record of performance, partnership, and innovation. By leveraging the capabilities of Crow Holdings' physical trade marts and MarketTime, the platform enables seamless integration of physical and digital markets across three continents, offering a truly omnichannel experience for customers.
MarketTime seeks a seasoned, strategic, driven, and ambitious sales executive to lead our Sales and Marketing function as Vice President of Sales. The successful candidate will have demonstrated experience and passion for communicating a clear value proposition and selling technology solutions to potential new partners.
MarketTime has near-term plans to rapidly scale the company's sales force and support growth with enhanced technology, lead generation, and process automation. The right candidate will have demonstrated experience growing and managing a sales organization to realize and exceed aggressive revenue goals. The VP of Sales will train our sales staff and institute new techniques and strategies to increase B2B revenue and position MarketTime as the leading solution in the industry.
Experience setting pricing strategy for SaaS-based technology products, structuring inside sales teams, and designing commission-based compensation models for motivating performance are particularly relevant.
This individual will report directly to the CEO of MarketTime.
PRIMARY RESPONSIBILITES
Hire, train and lead the sales team with high-level technical solutions
Collaborate with CEO to develop the organization's long and short-term sales strategies
Manage P&L and sales targets
Plan, prepare and execute on strategic deals in complex sales cycles within the B2B
Wholesale Industry
Evaluate pricing model and operationalize pricing strategy
Optimize structure and incentives for account executives and inside sales team
Model the technical business case associated with each sales opportunity
Oversee the development of sales tools such as online videos, demo scripts, and presentations that clearly communicate the uniqueness of the value proposition
Understand client needs and use that understanding to help shape future product enhancements
Collect and document competitive intelligence
Develop inbound opportunity flywheel through effective mix of omni-channel lead generation including digital content, paid, seo, and marketplace presence.
Ensure a customer centric commercial organization focused on a seamless experience from initial touch through upsell process
DESIRED SKILLS & EXPERIENCE
10+ years of sales experience and proven track record selling complex enterprise solutions
Retail and/or B2B wholesale experience preferred
Demonstrated passion for building and growing a sales team
Excellent interpersonal skills with the ability to inspire and move others to action
Exceptional written and oral communication skills, detail-oriented
Self-motivated and action-oriented, able to execute efficiently and drive results
Experienced with Challenger Sale or similar methodology, in a SaaS environment
Excellent presentation and creativity skills
Proven ability to create a scalable sales organization and adapt to the challenges of a high growth technology company