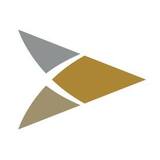 Team Lead, Corporate Actions
BNY Mellon
Delaware, United States
16 days ago
Corporate Actions - S6 Serves as a team supervisor/manager for the day-to-day operations of a medium to large-sized corporate actions team. Manages the day-to-day activities and initiatives of the team and aligns team resources accordingly to complete the daily tasks. Serves as first line supervisor for assignment of tasks and resolution of issues. Supports and completes client inquiries and requests. Resolves complex, escalated issues from subordinate staff. Directs, motivates and develops staff, maximizing their individual contribution, their professional growth and their ability to function effectively with their colleagues as a team. Ensures the volume of work produced meets product/service standards and exceeds quality standards, and is properly reviewed and documented. Provides product knowledge and technical assistance on moderately complex problems. Acts as the teams initial point of contact for issues requiring escalation.
Participates in the recruiting process. Instructs, assigns, directs and reviews the work of corporate actions analysts. Prepares performance reviews and provides ongoing feedback to staff. Supervises a medium to large-sized corporate actions team. Responsible for specific supervisory review and approval actions. Responsible for the quality and completion of own work. Helps develop and contributes to the achievement of team objectives.
Associates degree in a related discipline or equivalent combination of education and experience is required. Bachelors degree preferred. 7 plus years of technical and/or management experience preferred. Experience in the securities or financial services industry is preferred. Applicable local/regional licenses or certifications as required by the business.