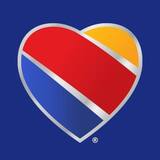 System Engineer - Data Quality
Company Promise:
Southwest will provide a stable work environment with equal opportunity for learning and personal growth. Employees will be provided the same concern, respect, and caring attitude within the organization that they are expected to share externally with every Southwest Customer.
Employee Promise:
I will demonstrate my Warrior Spirit by striving to be my best and never giving up. I will show my Servant's Heart by delivering Legendary Customer Service and treating others with respect. I will express my Fun-LUVing Attitude by not taking myself too seriously and embracing my Southwest
Family.
Southwest Airlines is an Equal Opportunity Employer
Job Summary:
Evaluate, develop, customize, install, and implement functionally appropriate, technically sound, and well-integrated systems in accordance with Customer requirements, and organizational methodologies and standards. Work in partnership with vendors to respond to production problems and implement immediate resolution efforts across technology areas.
Responsibilities:
Responsible for vendor management, partner governance, and oversight to deploy systems which are complete, designed and managed over life cycles
Researches problems, plan solutions, recommend software and systems, and coordinate developments in an orderly manner to meet business requirements
Including but not limited to: monitor and test performance and capacity for potential bottlenecks, identify possible solutions, and work with partners to implement fixes
Responsible for providing and ensuring the highest levels of systems and infrastructure availability and resolving escalations of moderate to medium to high complexity
Implements and updates the platform strategy and road map
Maintains awareness of technology trends in area of responsibility and makes appropriate recommendations
Meet commitments and deliverables as related to participating/leading projects
Must be able to meet any physical ability requirements listed on this description
May perform other job duties as directed by Employee's Leaders
BASIC QUALIFICATIONS:
High School Diploma, GED or equivalent education required.
Must be at least 18 years of age.
Must have authorization to work in the United States as defined by the Immigration Reform Act of 1986.
EDUCATION:
Required: High School Diploma or GED
Required: Bachelor's Degree or equivalent work experience; Business, Engineering, Computer Science, or Information Systems, or equivalent formal training
WORK EXPERIENCE:
Required: 2 Years of Work experience as a Systems Engineer or equivalent role
Preferred:
2 or more years of expereince in DBMS like Oracle, Teradata, SQL Server, DB2 and Sybase.
2 or more years of testing Experience with advanced SQL/Unix/Linux.
Hands-on testing experience using advanced SQL.
2 or more years of work experience testing ETL (e.g. Abinitio, Informatica, SSIS, Datastage, Alteryx, AWS Glue)
2 years of work experience of testing Python, AWS and other cloud Technologies.
2 or more years of experience in large-scale application development testing – Data warehouse, Data Lake, Big Data, BI reporting
Experience in DevOps/ Data Ops space.
Experience with both data migration and data transformation testing
2 years of work experience testing No SQL data and unstructured data experience like MongoDB, Cassandra, Redshift.
Experience in testing Map reduce using tools like Hadoop, Hive, Pig, Kafka, S4, Map R.
Experience using Jenkins and Gitlab
Experience managing projects/epics in a SAFe/Scaled Agile environment preferred
2 or more years of experience in all phases of SDLC and STLC required
LICENSING/CERTIFICATION:
PHYSICAL ABILITIES:
Ability to perform work duties from limited space work station/desk/office area for extended periods of time
Ability to communicate and interact with others in the English language to meet the demands of the job
Ability to use a computer and other
KNOWLEDGE, SKILLS, AND ABILITIES:
Ability to analyze and resolve problems of moderate to high complexity, requiring strong knowledge of hardware components, systems, software, and networking technologies
Ability to perform troubleshooting, root-cause analysis, solution development, and implementation within specific technology areas
Strong partnering, negotiation, and communication skills in working with Business Customers and Technology support
Strong knowledge of systems development methodologies, practices, concepts, and technologies obtained through formal training and/or work experience
Able to develop, present, and effectively communicate ideas and strategies in both technical and user-friendly language to a medium-large audiences
Additional job skills include, but are not limited to: strong project management skills, strong written, oral and interpersonal communications skills, and strong analytical/creative problemsolving
skills
OTHER QUALIFICATIONS:
Must maintain a well-groomed appearance per Company appearance standards as described in established guidelines.
Please print/save the job description because it won't be available after you apply.