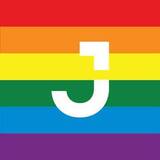 Sustainability and Resiliency Consultants
Jacobs
Dallas, TX
16 days ago
Our People & Places Solutions business – reinforces our drive to improve the lives of people everywhere and epitomizes the "why" of what we do – the tremendous positive impact and value our solutions bring to our communities and society as a whole. From facilities delivering life-saving therapies and ensuring clean water to enabling the connection of people through all modes of transportation and providing access to technology – we're integrating a multitude of these solution elements to build the smart environments of tomorrow.Start your Jacobs career with a company that inspires and empowers you to deliver your best work so you can evolve, grow and succeed – today and into tomorrow.
Your Impact:
Seeking Sustainability and Resiliency Consultants
Have you dreamed about influencing positive change across some of the world's leading-edge companies and exciting consumer brands or ensuring sustainable outcomes and resilient programs for Governments and Cities around the globe?
Well, come and join us at Jacobs. We're looking for Sustainability Changemakers.
We are rapidly expanding our global sustainability and resiliency consulting practice and hiring at a variety of levels. Join us at an exciting and dynamic time to help shape the future, in partnership with our clients.
We are a purpose-led organization, challenging today to reinvent tomorrow to ensure a sustainable future for all. Jacobs runs its operations on 100% renewable energy and is a carbon neutral organization.
We're looking for Consultants – from technologists including carbon, energy, water, climate risk, circular economy, social value to practice leaders – to define, develop, and lead sustainability initiatives and programs improving the business performance of our clients.
You'll need to have a broad understanding of business sustainability and resiliency, identifying the underlying ESG factors at project, site, company or city, sector, and geographic regions to work directly with clients to develop strategies and actionable programs that deliver real outcomes.
You'll be part of a dedicated team working on projects that deliver transformative change to cities, companies, and communities.
You're a positive communicator with strong influencing ability who's able to lead projects without direct supervision, able to coordinate the work of a small team, connect with our global technical experts, as well as deliver exceptional results independently. You're a systems thinker and creative problem solver for our clients' toughest challenges.
You'll be joining a fast-growing, committed, and enthusiastic team who looks forward to welcoming you and you'll also have the support of a larger national and global community of practice who focuses on sustainability and sustainable infrastructure solutions. Additionally, you will work collaboratively across our Global Solutions & Technology team, providing multi-disciplinary ideas and solutions to our client's challenges.
At Jacobs, we're partnering across the globe to create the best project outcomes by maximizing the design, digital technology, and support capabilities of our Global Integrated Delivery (GID) teammates. By joining Jacobs, you'll commit to supporting and engaging with these teams, as we work to build a company like no other.
This is a remote position.
Here's What You'll Need:
Bachelor's degree in business, finance, economics, environmental science, engineering, basic/applied science (such as physics, chemistry, material science, environmental science, earth sciences, etc.), social science, geography, international development, social work, public health, public policy, political science, resource management, anthropology or a similar discipline
Professional experience providing advisory and practical support in embedding sustainability (and ESG) within organizations and projects
Knowledge and experience of addressing challenges and opportunities relating to subjects like circular economy, resource efficiency, climate risk, and decarbonization or wider experiences in energy management, community and social value, life cycle assessment and/or sustainable procurement
Experience in client relationship building and opportunity development
Ideally, You'll Also Have:
Master's degree
Experience in project management and delivery on sustainability projects and programs working in a client-facing role
Professional experience writing and developing reports, presentations and delivering workshops for both technical and non-technical audiences
Supervisory experience
Applicants must be currently authorized to work in the United States for any employer.
Jacobs is an Equal Opportunity/Affirmative Action Employer. All qualified applicants will receive consideration for employment without regard to race, religion, creed, color, national origin, ancestry, sex (including pregnancy, childbirth, breastfeeding, or medical conditions related to pregnancy, childbirth, or breastfeeding), age, medical condition, marital or domestic partner status, sexual orientation, gender, gender identity, gender expression and transgender status, mental disability or physical disability, genetic information, military or veteran status, citizenship, low-income status or any other status or characteristic protected by applicable law.
At Jacobs, we're challenging today to reinvent tomorrow by solving the world's most critical problems for thriving cities, resilient environments, mission-critical outcomes, operational advancement, scientific discovery and cutting-edge manufacturing, turning abstract ideas into realities that transform the world for good. With $13 billion in revenue and a talent force of more than 55,000, Jacobs provides a full spectrum of professional services including consulting, technical, scientific and project delivery for the government and private sector.