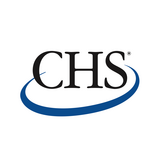 Staff Internal Auditor
CHS Inc.
Inver Grove Hghts, MN
a month ago
CHS has an exciting opportunity for an Auditor within our Corporate Internal Audit group. Our high-performing team is made up of diverse perspectives, creative minds, and an inherent drive to get the job done. You will find opportunities to grow professionally and personally in a collaborative environment where you will be respected and rewarded for your ideas and achievements.
As an Auditor within our internal audit group, you will be involved in audit planning and executing projects of varying complexity and scope. In this role, you'll be involved in enterprise-wide audits to include financial, regulatory, operational, and compliance.
The ideal candidate has a strong passion for auditing, risks, and controls. To be successful, you must have excellent communication skills, strong organization skills, attention to detail, and the ability to manage multiple priorities, proactively identify problems and solutions and work independently.
Responsibilities
Perform audits professionally and in accordance with generally accepted audit standards.
Execute audits and perform analysis to support overall conclusions of financial and operational internal controls and maintaining audit documentation according to the Internal Audit's standards.
Using a risk-based methodology, conducting interviews and walkthroughs, reviewing processes and transaction flows, detailed testing of transactions, making inquiries and observations, and analyzing results to evaluate the design and effectiveness of internal controls.
Communicate audit findings and best practices to audit seniors or managers both verbally as well as in written report format.
Perform Sarbanes-Oxley section 404 controls testing on a limited basis.
Travel up to 20% of the time both domestically and internationally
Minimum Qualifications (required)
Bachelor's degree in Accounting, Business, Economics, Finance, IT, or related field.
2+ plus years of progressive work experience in a combination of Audit, Finance, Accounting, Business Planning and Analysis, Operational Excellence, Risk and Compliance, Business Process Management
Demonstrate ability to communicate effectively in English (written and verbal).
Ability to travel up to 20% to locations both domestic and/or internationally.
Additional Qualifications
Critical thinking and connecting the dots between seemingly disparate data points, analyze multiple data points and ask relevant questions.
Able to work within a team environment and have the cultural awareness to working in a global team.
Ability to follow through and execute on key individual tasks with high quality work.
CPA, CIA, or other related certification
Second language proficiency
CHS offers a competitive total compensation package. Benefits include: Health, Dental, Vision, Hearing, Life Insurance, Health and Day Care Savings Accounts, Paid Vacation , 401K, Company Funded Pension, Profit Sharing, Long and Short Term Disability, Tuition reimbursement, and Adoption assistance.
CHS is an Equal Opportunity Employer.
Effective January 6, 2020, the U.S. Department of Transportation, Federal Motor Carrier Safety Administration (FMCSA) requires employers to conduct a pre-employment verification full query against the newly established License Drug and Alcohol Clearinghouse prior to beginning employment in a position that requires a valid commercial driver's license (CDL). Candidates seeking employment in a position that requires a commercial motor vehicle license must voluntarily enter their information into the FMCSA and must provide disclosure authorization, at the time of offer, to CHS or an authorized third-party agent of CHS to verify the information.