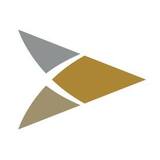 Senior Specialist, Graphics and Visual Design, Growth Initiatives
BNY Mellon
New York, NY
16 days ago
BNY Mellon Marketing & Communications
It is an exciting time to join BNY Mellon Marketing and Communications. The functions have embarked on a transformation to drive even stronger brand recognition and increase client loyalty to drive organic growth. We are creating a world-class organization, comprised of new strategies, people, processes, and capabilities, integrated to deliver business results.
Role description and opportunities
The Visual Design Senior Specialist will report to the Head of Growth Initiatives and is a member of the team that conceives, builds, and executes the marketing, thought leadership, communications, partnership, and commercial initiatives that will enable the next chapter in BNY Mellon's growth.
She/He is a versatile, collaborative designer who will lead in the development of innovative design concepts for large projects covering a wide range of highly complex multi-media, online, and print materials, including marketing collateral, conference material, electronic deliverables, sales support presentations, among others. In partnership with management, responsible for determining how to visually represent the company's key strategic initiatives and business goals. She/He will serve as the design lead for GCM Growth Initiative events and programs.
Key responsibilities include the following
Develops creative visual solutions to highly complex marketing and communications challenges and identifies the most effective way to get messages across multiple design mediums, including PowerPoint, graphic design, and animation, to name a few
Applies expert industry/segment experience and knowledge of market climates and competitor activities to lead creative sessions for project kick-offs and brainstorming sessions, and the development, revisions, and delivery of innovative and effective conceptual designs for marketing and communications efforts
Recommends ways to leverage opportunities and implement in design deliverables. Presents new and/or complex concepts to management for approval
Applies expert level experience and latest state-of-the art design technology and principles to produce, socialize, and put into practice creative ideas
Maintains collaborative relationships with internal and external resources to deliver creative design concepts to support business activities
May occasionally collaborate with central Creative team on large-scale projects to ensure a consistent visual experience for initiatives involving multiple mediums, (print, web, and mutli-media etc.) and adherence to style guidelines and standards, brand alignment, and design integrity
A successful candidate should ideally have these qualifications
Strong project management skills and the ability to meet tight deadlines, work under pressure, juggle multiple priorities, and execute flawlessly with great attention to detail
Exceptional PowerPoint, graphic design, and animation skills
Demonstrated portfolio of impactful prior projects
A visual storyteller with the ability to translate complex concepts and ideas into compelling visuals
A passionate and high-energy style team player looking for a challenge and interested in making a difference
Bachelor's degree or equivalent combination of education and work experience required. BA or BFA in Visual Arts or related field combined with visual design and project management or equivalent work experience preferred
7 – 10 years advanced experience in corporate visual brand design, creative strategy development and print, online and multi-media design, and art direction preferred. Experience in the securities or financial services industry preferred. Prior agency experience preferred