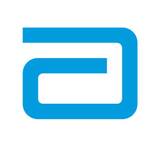 Senior Social Media Specialist
Abbott
Abbott Park, IL
24 days ago
Our location in Abbott Park, IL currently has an opportunity for a Senior Social Media Specialist. The Senior Social Media Specialist is responsible for supporting and implementing Abbott's social media strategy across Corporate branded social channels (LinkedIn, Twitter, Facebook, Instagram, YouTube, etc.). This includes the ideation, development, and distribution of content that aligns with Abbott's brand guidelines and drives overall company goals and messages. They are familiar with social media analytics and can make data-driven recommendations to shape content and channel strategies.
This role requires a solid understanding of community management and social listening, including consumer engagement as well as social issues avoidance and crisis readiness. They will work closely with the Community Management Specialist on monitoring of and listening to all Corporate social channels, ensuring that comments, questions and concerns are responded to quickly, accurately and in the right brand voice, as well as proactively engaging and establishing relationships with community members, influencers and brand advocates. Additionally, this person will be responsible for identifying potential issues and working cross-functionally with Abbott's business and corporate constituencies to triage concerns presented by consumers on social media.
The Senior Social Media Specialist must be a strong writer – able to incorporate the brand story and communications strategy into engaging and impactful social copy and consumer responses. They will help to foster dialogue and will have the ability to communicate on behalf of the Company's brand. This role is part of the Content team, a group within the Company's global marketing and external affairs team.
This position requires proficiency in digital and social media – and excellent verbal and written communications skills. Prior experience in public relations, marketing communications, and/or social media management preferred.
WHAT YOU'LL DO
Collaborate across Abbott's businesses to develop social media plans and content creation that support major milestones and initiatives
Build and manage a comprehensive social media calendar using a content-driven, consumer-centric approach. Identify ways to increase synergies and incorporate content with broader Editorial and Business calendars.
Create content for the Social Media Channels taking into account consumer insights and channel specificities
Provide ongoing metrics reports and analysis of data to team. Understand what is and isn't driving performance and share findings with broader teams to inform ongoing content development.
Develop best practices and channel plans to ensure Corporate social media is optimized.
Assist with the daily monitoring of social media channels and social listening of Corporate brand - foster dialogue, answer questions or comments, monitor trends, advise on potential opportunities and resolve issues. Ensure brand compliance, quality assurance, timely response and reporting as needed.
Assist in the management and operations of external monitoring and moderation tools
Evolve and execute company's social media crisis communications plan as needed
Keep a pulse on latest social media trends and new platform features and tools
EDUCATION AND EXPERIENCE YOU'LL BRING
REQUIRED
Bachelor's degree in Marketing, Communications, Digital or Public Relations
3-5 years of experience
PREFERRED
Excellent writing skills, with an eye for proofreading and grammar
Passionate about Social Media
A creative, critical and original thinker
Strong analytical and superior judgment skills
Ability to respond quickly with corporate reputation and consumer experience always top-of-mind
Team-oriented individual with a strong sense of ownership who can develop strong relationships with internal and external partners
Occasional travel
Bi-Monthly weekend monitoring
WHAT WE OFFER
At Abbott, you can have a good job that can grow into a great career. We offer:
TRAINING AND CAREER DEVELOPMENT, with onboarding programs for new employees and tuition assistance
FINANCIAL SECURITY through competitive compensation, incentives and retirement plans
HEALTH CARE AND WELL-BEING PROGRAMS including medical, dental, vision, wellness and occupational health programs
PAID TIME OFF
401(K) retirement savings with a generous company match
THE STABILITY OF A COMPANY with a record of strong financial performance and history of being actively involved in local communities