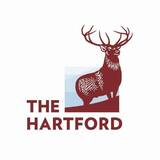 Senior IT Financial Analyst
The Hartford
Hartford, CT - Charlotte, NC - Remote
16 days ago
You are a driven and motivated problem solver ready to pursue meaningful work. You strive to make an impact every day & not only at work, but in your personal life and community too. If that sounds like you, then you've landed in the right place.
Senior IT Financial Analyst
The Senior IT Financial Analyst will be a member of the IT Finance team within Enterprise Expense. This position requires functional leadership, individual contribution, and partnership to complete operating plans, expense outlooks, and expense reporting and analysis. In addition, this position may have oversight of segment reporting and analysis, for one or more business segments.
The Senior IT Financial Analyst will be accountable for a functional area(s) within the IT Finance organization and provide both standard and ad hoc reporting and analysis, as well as help ensure data integrity of the IT service costing (IT Finance sub-ledger) application. Additionally, this role may oversee and coordinate activities and initiatives that support the operating plan development, expense outlook review and analysis, and process improvement execution.
Responsibilities include:
Performs monthly financial and operational analysis utilizing various data sources and techniques, including:
Meeting with business customers on a regular basis
Developing sustainable, value added trend analysis
Responsibility for relevance of financial and management reporting.
Taking the lead in analysis and commentary for financial exhibits, including managed and allocated expenses
Supporting financial outlook process
Performs analysis of IT Service Costing application (IT Finance sub-ledger system) to support and provide business customers with transparency and insightful analysis
Develop and enhance controls to maintain data integrity
Collaborate with ITSC administration team to improve reporting analysis capabilities
Ensure reserves, paid corrections, and cost allocations are appropriate and supported
Leads Special Projects, as applicable
WHAT QUALIFICATIONS ARE WE LOOKING FOR?
Bachelor degree in Finance, Accounting or related field preferred.
7+ years related expense experience.
Strong Excel skills
Experience with TM1a plus.
Experience performing financial modeling
Self-starter, self-motivated and performance driven; ability to lead through influencing.
Familiarity with insurance accounting and reporting concepts/theories, including knowledge of GAAP concepts/theories
Ability to develop effective working relationships with business partners, and other expense partners.
Equal Opportunity Employer/Females/Minorities/Veterans/Disability/Sexual Orientation/Gender Identity or Expression/Religion/Age