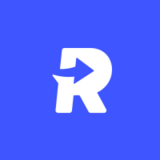 Senior Fullstack Software Engineer
You would work directly with the product, design, and engineering teams to help shape our product and culture. We're looking for a Full Stack Engineer who excels at creating software in all layers of a web platform, understands databases and SQL, and is passionate about using cutting edge SaaS web-based technologies. Your focus will be to deliver high quality software solutions in a rapidly evolving B2B payments environment. It's a unique chance to be an advocate for our incredible coding standards, efficiency, and reliability.
Who we're looking for
You are a highly knowledgeable and experienced Full Stack Engineer
You are excited about building customer-facing features to help bring clarity to the confusing world of B2B payments
You are interested in helping to set direction for the frontend team and play a part in the overall engineering vision
You are comfortable implementing integrations with third-party APIs
You are someone who thinks about testing while building a product
Qualifications
Need to have
Bachelor's degree in Computer Science, Software Engineering, Information Technology or the equivalent experience
5+ years of full-time employment building web applications, preferably with some start-up experience
2+ years experience with Python and Django
2+ years of experience with modern frontend technologies and frameworks (preferably React)
Demonstrated ability to write robust and reusable components
Experience writing automated unit tests, using unit testing frameworks, and providing mentorship to other team members around unit testing approaches
Experience with Computer Science fundamentals (data representation, data structures, algorithms)
Impeccable communication skills, both written and verbal
Self-awareness, a positive attitude, a sense of humor, and empathy
Team based development experience using an agile development methodology
Passionate about building great products, innovation and solving complex customer problems.
Nice to have
Experience with financial, accounting or payments systems
Understanding of payment platforms (ACH, Check, Credit card, etc.)
Excellent UX and design sensibilities and a zeal for sweating the details
Experience with continuous integration and deployment automation concepts
Location
You must be currently authorized to work in the United States or Canada on a full-time basis.
We are a remote first company! Rather than restrict ourselves to only find talent in one city, we'd rather find the absolute best people regardless of where they live. One amazing benefit to our remote culture, is that it enables our team to enjoy traveling ✈️ more regularly since they can work from wherever!
Reporting
The Senior Fullstack Software Engineer reports directly to our Engineering Manager.