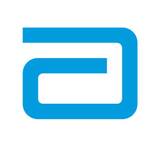 Senior Financial Analyst
Abbott
Sylmar, CA
a month ago
A healthy heart is essential to good health. That's why we're committed to advancing treatments for people with cardiovascular disease. As a global leader in Cardiac Rhythm Technologies, our breakthrough medical technologies help restore people's health so they can get back to living their best lives, faster. We focus on innovative technologies that can improve the way doctors treat people with heart arrhythmias, or irregular heartbeats.
Our location in SYLMAR, CA currently seeking an experienced SENIOR FINANCIAL ANALYST to support Abbott's Cardiac Rhythm Management (CRM) division. This position is a key role within CRM's Division FP&A team that partners with various levels of leadership to drive financial ownership, cost efficiency, and business excellence. You will be responsible for complex financial planning, forecasting and reporting for the business.
Responsibilities include:
Prepare financial analysis and reports to support the Annual Plan and Latest Best Estimate (LBE) process and other financial forecasts for all aspects of the CRM Division.
Develop flexible, comprehensive tools and templates to support the consolidation and timely completion of corporate schedules as well as develop system solutions and process improvements that meet the needs of the financial planning and/or reporting requirements.
Support the month-end close process and reporting of monthly financial performance metrics.
Maintain an effective and efficient planning process for the division and functional areas being supported, including the coordination of a planning calendar with key dates and deliverables.
Perform adhoc requests and drive cross-business analytic projects for senior management, with financial modeling, data mining and presentation support.
EDUCATION AND EXPERIENCE YOU'LL BRING
REQUIRED
Associates Degree
4 years minimum experience
PREFERRED
Bachelor's Degree in Finance, Accounting, Business Administration or related field.
Strong experience and proficiency with finance/accounting related software packages
Experience working in a broader enterprise/cross-division business unit model preferred.
Strong verbal and written communications with ability to effectively communicate at multiple levels in the organization.
Multitasks, prioritizes and meets deadlines in timely manner.
Strong organizational and follow-up skills, as well as attention to detail.
WHAT WE OFFER
At Abbott, you can have a good job that can grow into a great career. We offer:
Training and career development, with onboarding programs for new employees and tuition assistance
Financial security through competitive compensation, incentives and retirement plans
Health care and well-being programs including medical, dental, vision, wellness and occupational health programs
Paid time off
401(k) retirement savings with a generous company match
The stability of a company with a record of strong financial performance and history of being actively involved in local communities
LEARN MORE ABOUT OUR BENEFITS THAT ADD REAL VALUE TO YOUR LIFE TO HELP YOU LIVE FULLY: www.abbottbenefits.com
Follow your career aspirations to Abbott for diverse opportunities with a company that provides the growth and strength to build your future. Abbott is an Equal Opportunity Employer, committed to employee diversity.