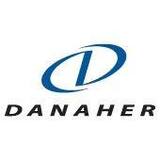 Sales Specialist Biotechnoloy
Beckman Coulter Life Sciences' mission is to empower those seeking answers to life's most important scientific and healthcare questions. With a legacy spanning 80+ years, we have long been a trusted partner to our customers, who are working to transform science and healthcare with the next groundbreaking discovery. As part of our team of more than 2,900 associates across 130 countries, you'll help drive our vision of accelerating answers—and our commitment to excellence.
Beckman Coulter Life Sciences is proud to work alongside a community of nine fellow Danaher Life Sciences companies. Together, we're pioneering the future of science and medicine, developing products that enable researchers in the fight to save lives.
In 2020, Beckman Coulter Life Sciences acquired m2p Labs, allowing for further expansion in biotechnology. M2p Labs high- tech bio-tools make research and development around bioprocess more efficient and faster.
Job function
Execute tactical and strategic action plans to achieve sales and financial targets in a defined geography
Generation, evaluation, and qualification leads and opportunities
Analysis of markets and competitors in the region
Manage territory through daily funnel and weekly forecast management
Create and sell innovative customer solutions with the local team members in order to continuously improve customer research and satisfaction
Organize and participate in customer-facing activity, such as tradeshows, demonstrations, conferences, and localized workdays
Proficient in Microsoft suite of applications
Comply with administrative tasks, such as compliance trainings and expenses, on time.
Able to handle crucial conversations and problem solve
Travel Requirements:
Territory: West Coast
Up to 30% overnight travel (up to 50% regular travel, depending on where situated)
Ideal location California near Bay Area
Requirements:
Bachelor's or master's degree plus two years of technical sales experience
Background in biotechnology, biology and/or engineering
Ease of explaining complex products and technologies
Excellent communication and negotiation skills
High degree of self-motivation, independence and proactive attitude
Demonstrate collaborative teamwork across the organization
Displays integrity and appropriate business acumen
When you join us, you'll also be joining Danaher's global organization, where 69,000 people wake up every day determined to help our customers win. As an associate, you'll try new things, work hard, and advance your skills with guidance from dedicated leaders, all with the support of powerful Danaher Business System tools and the stability of a tested organization.
Danaher is committed to a diverse and inclusive culture where everyone feels they belong and all voices are heard. We believe in our associates and the unique perspectives they bring to every challenge, which is why we'll empower you to push the boundaries of what's possible.
If you've ever wondered what's within you, there's no better time to find out.
Danaher Corporation and all Danaher Companies are equal opportunity employers that evaluate qualified applicants without regard to race, color, national origin, religion, sex, age, marital status, disability, veteran status, sexual orientation, gender identity, or other characteristics protected by law. The "EEO is the Law" poster is available here.