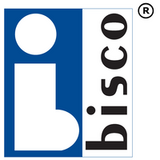 If you are a recent college graduate looking for an accelerated career path with hands on training in customer service, operations and sales that will lead to advancement into sales management, our career opportunity is for you!
Since 1973 Bisco Industries has been a proven leader and solution provider to supply chain teams in the aerospace, communication, computer, fabrication, instrumentation, marine and military industries.
Our leadership team is ready to make the right candidate an immediate part of our management trainee program. The program is built around individual phases that train the essential knowledge and skills to manage a successful sales team within 24 months in one of our existing 48 facilities in North America or a new facility in a targeted market expansion.
Responsibilities
Learn our company, industry and management policies from the ground up.
Develop a proven understanding for building and maintaining strong B2B relationships resulting in solid revenue growth.
Promote and display leadership qualities that lead to a strong, professional, happy and productive culture.
Utilize a competitive drive to grow sales, complete projects and exceed expectations set through individual and team goals.
Program Breakdown:
Phase 1 – Sales Support/ Sales
Phase 2 – Business Growth & Development
Phase 3 – Management Training
Phase 4 – Promotion into Management & re-location/open office
Qualifications
Bachelor's degree required with a minimum GPA of 2.8
Must be relocatable within 24 months for promotion into management.
Self-motivated with a persistent work ethic.
Ability to multitask and stay organized in a fast pace environment.
Excellent verbal and written communication skills.
Prior leadership experience through extracurricular activity, peer groups or athletics a plus.
What's in it for you?
Comprehensive medical, dental and vision insurance package
Wellness incentive program.
401(k) with company match.
Once promoted to management the position offers a company car, quarterly and annual bonuses.