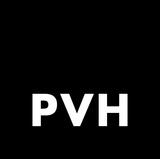 Retail Analyst
PVH Corp.
New York, NY
16 days ago
The Retail Analyst will be responsible for facilitating the growth of his/her accounts.
He or she will do analysis at the macro (topline) and micro (by door/by style) level.
The Retail Analyst will be working closely with account buyers/planners as well as internal cross-functional teams.
PRIMARY RESPONSIBILITIES/ACCOUNTABILITIES OF THE JOB:
In-Season
Manage account OTB and ensure accuracy in all financial/selling documents
Closely work with sales, demand planning in projecting monthly sales, receipt flow and markdowns based on seasonal trend
Analyze in-season risks and growth opportunities by account (door/program/style level) and make necessary recommendations / action plan
Publish and send out weekly/monthly selling reports (Style Selling Report, By Door Sales, Key Item/Newness Tracker, etc) with call outs to field team and management
Weekly analysis of item selling trackers / total sales by account by program
Play a key role in the quarterly margin settlement by validating account requests
Market
In partnership with sales, create and propose seasonal/annual financial plans to accounts with a clear strategy
Make assortment recommendations based on history and seasonal performance
Create market decks with actionable items on PowerPoint and confidently present plans / financial proposal to accounts
Ensure that bookings and product strategies support the financial budget
Ad-Hoc
Utilize, standardize and continually improve upon weekly / monthly reporting
Ability to be flexible and adapt to change in priorities as needed
QUALIFICATIONS & EXPERIENCE:
Experience: 5-6 years of experience in retail/wholesale buying, sales or planning
Education: Bachelor of Arts or Science degree
Skills: MS office- Excel proficient, MS Power Point, comfortable with web based applications
INTERNAL & EXTERNAL CONTACTS:
Internal: EVP/VP Planning, VP of Sales, VP Merchandising, VP Finance,
Planners, Account Executives, Merchandise Coordinators
External: Retail Merchants – buyers, assistant buyers, planners, DMMs, DVPs
SUPERVISORY RESPONSIBILITIES:
Direct: N/A
Indirect: N/A
BUDGETARY RESPONSIBILITIES: Plays a key role in the quarterly margin settlement process. The analyst must both devise strategies to mitigate future allowance costs by account as well as validate the financial records submitted by their accounts to support their claims / deductions. The analyst also tracks sales activity versus the recommended pricing ladder and helps to build a case to exclude sales activity that varies significantly from that recommendation. Additionally, in partnership with sales, the analyst would build a financial budget with a bottoms-up approach for his or her accounts.
DECISION MAKING: Assist the Account Executives /Retail Merchants in managing the business at point of sale and balancing the needs of generating sales volume / maintaining profitability. As a result, the Retail Analyst must weigh all options and make recommendations on future pricing strategies designed to maximize both of these concerns simultaneously. They also play a role in the distribution of future purchases to the door level. This can also have a significant impact as funding the right stores can lead to increased future growth and conversely, the wrong stores will only deteriorate profitability
RESOURCEFULNESS/CREATIVITY: Each individual must be able to create ad-hoc reporting formats to help understand their businesses better and to address problems as they arise although many of the spreadsheets/reporting formats have been standardized. The analyst also needs to be resourceful with respect to obtaining information from the accounts they work with relating to competitive information and store wide sales trends.
ENVIRONMENT: Needs to be able to meet the demands of fast paced environment where priorities are changing frequently. In addition, this person needs to be comfortable juggling the needs and demands of multiple accounts, account executives, and departmental managers.
PVH Corp. or its subsidiary ("PVH") is an equal opportunity employer and considers all applicants for employment on the basis of their individual capabilities and qualifications, consistent with applicable law and without regard to race, color, sex, gender identity or expression, age, religion, creed, national origin, citizenship status, sexual orientation, genetic information, physical or mental disability, military status or any other characteristic protected under federal, state or local law. In addition to complying with all applicable laws, PVH also has a strong corporate commitment to inclusion, diversity and to ensuring that all current and future PVH associates are compensated solely on job-related factors such as skill, ability, educational background, work quality, experience and potential. To achieve these goals, across the United States and its territories, PVH prohibits any PVH employee, agent or representative from requesting or otherwise considering any job applicant's current or prior wages, salary or other compensation information in connection with the hiring process. Accordingly, applicants are asked not to disclose this salary history information to PVH