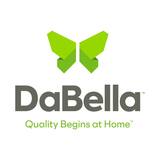 Recruiter
DaBella
Hillsboro, OR
18 days ago
DaBella is looking to add people to our Hiring Department, we need a Recruiter to help ensure we bring on the right talent to our team.
The Ideal individual will be a self-starter that is result-driven and enjoys speaking to people!
This is an entry level office position located at our corporate office in Hillsboro, OR.
Employment Type: Full Time (Monday - Friday)
Total Comp: $15.00 to $17.50
Reports To: Recruiting Manager
Essential Functions:
Communicate with General Managers on hiring needs
Oversee hiring for several departments and locations such as Sales, Canvass & Call Center roles
Communicate via phone, text and email using our recruiting software
Qualify applicants to make hiring recommendations
Manage current candidate activity in our applicant tracking software
Initial screening of candidates to obtain work history, education, training, job skills and salary requirements
Able to write and post job ads
Work well with team members and support Recruiting Manager in daily/weekly goals and hiring priorities
Qualifications:
Be passionate and driven with people!
Have excellent phone communication and be comfortable speaking with people both in person and over the phones
Detail oriented
Looking for a motivated, self-driven, goal-oriented, dependable, and reliable team member
Have experience conducting phone screens, in-person interviews, job fairs etc... is a plus
Passionate about working in a fast-pace environment
Bilingual in English/Spanish is a plus!
Benefits:
Bonus Opportunities
Paid Time Off
Major Holidays Off
Medical / Dental / Vision
Advancement Opportunities
401k