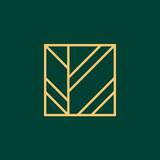 NCC LLC (dba Nature's Care Company) is a dispensary located in Chicago, IL. We deeply believe in the transformational power that cannabis has to heal and change the world. Our mission is to champion and provide access to cannabis' beneficial properties by creating the best quality products and experiences.
Partner with General Manager to ensure projects are tracking according to budget and timelines
Own the project budget formulation, raise awareness of risk and will connect all appropriate parties
Provide daily/weekly status reports.
Guide projects, project staff/resources, technical leads and stakeholders toward achievement of project deliverable; Maintain strategic view of project dependencies, relationships, and overlap.
Manage multiple projects from inception through completion ensuring alignment across each project.
Responsible to thoroughly understand and communicate stakeholder requirements to appropriate team members and manage all requirements accordingly to realize each for the stakeholder.
Lead development of project related documentation (deliverables, work breakdown structure, charter, timelines, critical path, resource plan, etc.) risk evaluation, and budgetary control.
Inform and escalate high priority problems to Senior Management.
Coordinates communication with internal and external contact (local, city, and state officials; regulatory bodies, and anyone else deemed necessary) to ensure projects are moving forward.
Other duties as needed.
Basic Qualifications:
Bachelor's Degree
A minimum of 5+ years of project management experience
Additional Qualifications:
Project Management Professional (PMP) Certification Preferred
PM software knowledge
Proven working experience in project management
Excellent client-facing and internal communication skills
Excellent written and verbal communication skills
Solid organizational skills including attention to detail and multitasking skills
Smartsheets experience a plus