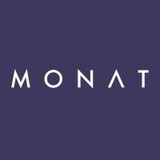 Product Design Manager/Sr. Manager
The Product Design Manager/Sr. Manager is responsible for creating a holistic digital experience for Monat Global. You will report to the CTO, working closely with stakeholders and our agile teams to solve problems and to deliver the functional, aesthetic, and experiential design for our Customer and Market Partner websites, tools, future mobile app, and beyond. As an early member of our team, you will have the opportunity to touch and influence every aspect of product development and innovate on what it means to deliver a great customer experience.
You'll be involved in all aspects of the design process: engaging with customers and users, concepting early-stage ideas, exploring multiple design solutions, prototyping high-res workflows, collaborating closely with other designers, product managers, business partners and engineering.
Responsibilities
Oversee the technology organization's team of UI/UX specialists
Contribute wireframes, user flows, interaction prototypes, user personas, customer journeys, site maps, final visual designs and other design specification materials
Promote best practices in UI, UX, and interaction design
Create and maintain a design system that delivers a consistent and on-brand experience throughout all of our digital products
Collaborate with UX team members and product, business, and technology partners to ensure shared understanding of business and user goals
Participate heavily in customer research and usability testing to translate insights into design solutions and push the evolution of our experiences
Facilitate design brainstorming sessions, design sprints and presentations
Serve as a dedicated design leader over one or more agile scrum teams working alongside product managers, engineers, and QA
Qualifications
At least 8 years of work experience in a UI or UX development environment
Proven success in mentoring Jr/Sr. Designers to ensure quality by performing design reviews, providing guidance, developing standards, and managing work allocation
Proficiency in design and prototyping tools such as Sketch, Illustrator, Adobe XD, Axure, Invision, etc
Proven experience designing engaging websites using animation and subtle interactions
Proven experience developing and maintaining design systems for large international brands
Expert understanding of hierarchy and layout principles
Experience working closely with product managers, business partners, and engineers to define and execute on a product development roadmap across multiple projects
Strong understanding of how to conduct user research and usability testing
Experience with Agile and Lean software development practices
Ability to present to senior stakeholders
Obsessive attention to detail
Excellent written communication & documentation skills
Knowledge of HTML, CSS or similar preferred