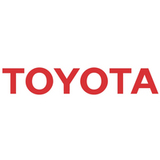 Principal Engineer - Federal Regulations
Who We Are
Collaborative. Respectful. A place to dream and do. These are just a few words that describe what life is like at Toyota. As one of the world's most admired brands, Toyota is growing and leading the future of mobility through innovative, high-quality solutions designed to enhance lives and delight those we serve. We're looking for diverse, talented team members who want to Dream. Do. Grow. with us.
Who We're Looking For
Toyota's Sustainability and Regulatory Affairs Department is looking for a passionate and highly motivated Principal Engineer – Federal Regulations.
The primary responsibility of this role is to influence federal and state regulations (and legislation) on vehicle fuel economy, greenhouse gas emissions, and zero-emission vehicles to ensure the long-term success of Toyota's technology strategy.
Reporting to the General Manager - Environmental Regulation, the person in this role will support the Sustainability and Regulatory Affairs department's objective to track and influence emerging regulatory trends that impact Toyota's products, and protect Toyota's ability to manufacture and sell safe, affordable, and environmentally clean vehicles for its customers.
What You'll Be Doing
• Influence federal and state regulations and legislation on fuel economy, greenhouse gas emissions, and zero-emission vehicles to ensure the long-term success of Toyota's technology strategy.
• Advance Toyota's relationships with non-government organizations (NGOs), especially those that materially influence public and regulatory perceptions on vehicle emissions and technologies.
• Liaise extensively with internal teams responsible for product and enterprise strategy, compliance, and advanced product development to understand Toyota's compliance exposure, market requirements, and long-term technology strategies.
• Execute appropriate strategies with regulators, legislators, and NGOs to secure favorable outcomes supporting Toyota's long-term technology strategy.
• Represent Toyota in automotive trade association committees related to new vehicle fuel economy and zero-emission vehicles. Influence trade associations to adopt positions that support Toyota's interests in fuel economy, greenhouse gas emissions, zero-emission vehicles, and criteria pollutant emissions.
• Represent Toyota's internal and external vision with respect to Toyota's Global Environmental Challenge 2050.
• Decide when and how to engage policymakers on regulations, and prepare and persuasively deliver Toyota's positions, where appropriate.
Qualifications
What You Bring
• Bachelor's Degree (or higher) in engineering, science, or related scientific discipline.
• Knowledge of the federal regulatory processes.
• Experience in environmental regulations impacting the automotive industry, or closely affiliated industries.
• Proven ability to influence and negotiate.
• Cultural sensitivity; accustomed to working with diverse cultures and across multiple time zones (including international).
• Strong written and verbal communication skills.
• Proficiency with Microsoft Office Excel, Word, and PowerPoint.
• Ability and willingness to travel 20% of the time.
• This position requires driving. A motor vehicle record that's acceptable by company standards is required for this position.
Added Bonus If You Have
• Master's degree or above in an engineering, science, or related scientific discipline.
• Experience working with the Clean Air Act, Energy Protection and Conservation Act, or other federal environmental legislation.
• Demonstrated track record in negotiating and securing favorable regulatory/legislative outcomes.
• Regulatory affairs experience working for an automaker or closely affiliated industry.
What We'll Bring
During your interview process, our team can fill you in on all the details of our industry-leading benefits and career development opportunities. A few highlights include:
• A work environment built on teamwork, flexibility, and respect.
• Professional growth and development programs to help advance your career, as well as tuition reimbursement.
• Vehicle purchase & lease programs.
• Comprehensive health care and wellness plans for your entire family.
• Flextime and virtual work options (if applicable).
• Toyota 401(k) Savings Plan featuring a company match, as well as an annual retirement contribution from Toyota regardless of whether you contribute.
• Paid holidays and paid time off.
• Referral services related to prenatal services, adoption, childcare, schools, and more.
• Flexible spending accounts.
• Relocation assistance (if applicable).
Belonging At Toyota
Our success begins and ends with our people. We embrace diverse perspectives and value unique human experiences. Respect for all is our North Star. Toyota is proud to have 10+ different Business Partnering Groups across 100 different North American chapter locations that support team members' efforts to dream, do and grow without questioning that they belong. As a company that has been one of DiversityInc's Top 50 Companies for Diversity and a member of The Billion Dollar Roundtable supporting minority and woman-owned suppliers for over 10 years, we are proud to be an equal opportunity employer that celebrates the diversity of the communities where we live and do business.
Applicants for our positions are considered without regard to race, ethnicity, national origin, sex, sexual orientation, gender identity or expression, age, disability, religion, military or veteran status, or any other characteristics.
Have a question or need assistance with your application? Check out the How to Apply section of our careers page on Toyota.com