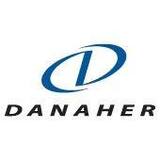 The Payroll Analyst is responsible for supporting the Payroll Manager and the Senior Payroll Specialist. Performs a wide variety of record keeping and payroll processing activities, including processing regular and non-regular payroll, administering time and attendance policies and system, computing wage and overtime payments, calculating and recording payroll deductions, processing requests for special payments and paycheck advances, and processing terminations.
ESSENTIAL DUTIES AND RESPONSIBILITIES:
Drives for Results
Verifications of employment – written and verbal
Assist with the processing of payroll for multiple company codes on a biweekly basis
Assist with researching and resolving timecard and pay discrepancies as needed
Manage daily feed from Workday to ADP for employee changes to ensure accuracy and identify any retro pay or other payroll adjusts as needed
Assist getting the payroll output reports to required departments
Assist with general ledger preparation and journal entry administration on a monthly basis
Coordinate and process new hires and terminations
Leads Continuous Improvement
Analyze existing processes, systems, reports, data analysis and outputs within the payroll dept and recommends potential improvement opportunities
Relationships and Influence
Partners with Regional and Local Payroll teams
Partners with broader organization to drive standardizations and continuous improvements
QUALIFICATIONS:
High School Diploma or GED required
5+ years of increasing responsibility in various accounting and payroll roles
Knowledge of PayForce and eTime systems preferred
Ability to effectively partner and influence cross-functional teams
Basic Accounting knowledge
Strong analytical/problem solving skills, strategic thinking and a command of the details
The salary range for this role is $56,600 - $70k. This is the range that we in good faith believe is the range of possible compensation for this role at the time of this posting. We may ultimately pay more or less than the posted range and this range is only applicable for jobs to be performed in Colorado.
This range may be modified in the future.
This job is also eligible for bonus/incentive pay.
We offer a comprehensive package of benefits including paid time off, medical/dental/vision insurance and 401(k) to eligible employees.
You can apply for this role through the Careers Page at https://jobs.danaher.com/global/en/ (or through the Workday "Find Jobs" function if you are a current employee)
Danaher Corporation and all Danaher Companies are equal opportunity employers that evaluate qualified applicants without regard to race, color, national origin, religion, sex, age, marital status, disability, veteran status, sexual orientation, gender identity, or other characteristics protected by law. The "EEO is the Law" poster is available here.