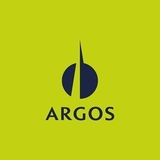 Operations Manager
Argos USA
Raleigh, NC
7 days ago
To provide the Plant Organization with leadership, guidance, strategic planning and execution in the short term and long term operation of the Plant to ensure that defined goals of the Plant are achieved and sustained.
The prime objective of the Operations Manager is to meet the production programs within defined standards of quality and cost, to maintain a permanent effort towards increasing efficiency and productivity, and to manage human resources and assets, without jeopardizing the future of the plant and with respect to the surrounding communities and environment.
Individual accountabilities
Contribute to the minimization of our production costs through studies, tests and technical or organizational modifications, which allow a decrease of our fixed and variable costs without prejudice or equipment damage.
Ensure a satisfying work environment (safety, working conditions, compensation), and professional growth (training and development) and motivation (satisfaction at work for the human resources of the plant.
Actively promote, support and encourage community involvement and a positive corporate image.
Recommend and implement investments within budget, time and quality standards required for a satisfying operation.
Ensure the execution of production programs according to schedule, quality standards and forecasted expenses, in order to satisfy sales needs, by coordinating activities of the plant and without compromising the future of the plant.
Achievement of production and shipping commitments.
Achievement of product quality commitments (MQOs).
Achievement of cost commitments (budget and forecasts).
Operating within operating permits (air, water, etc.)
Achievement of outstanding safety performance, which is measured by MSHA incidence rate, MSHA S&S citations and Plant Safety Index.
Achievement of the annual training and development plan goals for his area of responsibility.
Education
Undergraduate in Engineering
Technical knowledge and certifications
Engineering Degree or equivalent experience.
Area of experience
Cement operating experience,
Department Management experience in multiple áreas and Strong computer literacy with various software programs.
Languages
English
We are an Equal Opportunity Employer. We embrace diversity in all aspects of our business.