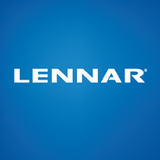 Office Manager
Lennar
Charlotte, NC
17 days ago
The Office Manager is responsible for ensuring the day-to-day functions of the Division Office operate with maximum efficiency; providing high-level administrative support to Division personnel regarding scheduling and organizing meetings, equipment and supplies, building maintenance, and all other organization needs. Additionally, the Office Manager will act as the Human Resources (HR) Liaison between the Division and the Regional HR Department, assisting in the preparation for new hire orientation, keeping the Division informed and aligned on HR policies and initiatives, gathering HR documents and fielding basic Associate questions on HR policies and procedures.
Responsibilities
Office Manager:
Schedule and prepare for all onsite and offsite meetings, including equipment setup
Develop processes and efficiencies for routine office management (e.g., supply ordering, invoice payment, conference room scheduling, building access card tracking)
Identify and resolve a variety of issues as they arise (e.g., issues regarding equipment, scheduling, shared space conflicts, and any other issues that may disrupt Division Office flow)
Maintain kitchen and overall office presentation, cleanliness, and organization, as well as order supplies
Arrange for purchase, service and maintenance of all office equipment and supplies, ensuring items are always in stock
Executive Assistant responsibilities to Division President
Serve as point of contact for Building Management and maintenance needs (e.g., pest control, plumbing, electric) and coding utility invoices for services provided
Order name badges, business cards, and other items as requested
Assign, collect and track all building access cards
Clerical duties as assigned including preparing and filing documents in a timely manner
Coordinate and oversee office renovations, relocations and/or restructuring
Maintain phone system including updating extensions, names, and greetings
Facilitate mail, Fed Ex and UPS process
Special projects as needed (e.g., assisting with new community set-ups)
HR Liaison:
Consult with Region HR and IT Site Admin to ensure all new hires have the equipment necessary to complete their job requirements prior to their first day
Assist in gathering signatures, documents, and other items as requested
Effectively relay and/or gather information regarding upcoming initiatives, organization changes, events and other pertinent information to the Division or Region as requested
Assist in providing support to Division Associates regarding HR policies and procedures
Qualifications
Education and Experience Requirements
High School Diploma or GED required
Minimum of four years office management experience in a professional atmosphere preferred
Experience as an HR Assistant or Administrator preferred
Advanced PC proficiency, including Microsoft Outlook, Office, Word, Excel, and PowerPoint
Must be diplomatic, thorough, customer-service minded, and detail-oriented
Ability to interact professionally with all levels of management, Associates, customers, vendors, and all other guests visiting the Division
Impeccable communication skills and phone etiquette
Must maintain high level of confidentiality
Must be able to handle multiple tasks while working under pressure to meet simultaneous deadlines without sacrificing quality of work
Working knowledge of standard office equipment such as copiers, printers, fax machines, laptops and desk phones.