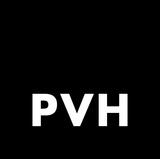 Manager, Global Communications & Influence
PVH Corp.
New York, NY
16 days ago
The Global Communications & Influence Manager will support the Global Communications & Influence Director in the creation, management & execution of all influencer strategy, partnerships, and programming in North America and globally.
Key within this role is to create and manage a deep network of influencers across culture, lifestyle and innovation to leverage across the brand and business line plans. The role will create brand equity and demand for key CALVIN KLEIN products and stories. The position will develop strategies that foster consumer connections and inspire new/existing audiences via influencer relations and channels.
This position is responsible for providing a wide range of management across multiple influencer projects, experiences and campaigns within the Consumer Engagement team that scale globally.
KEY RESPONSIBILITIES
Manages the development of a capable network of influencers across culture, lifestyle and innovation to leverage across all brand and business line plans.
Establishes influencer objectives, priorities, plans and processes, consistent with North America and Global business and brand goals.
Creates clear influencer strategies to ensure maximum leverage and optimal service.
Manages the creation and execution of North America & Global seasonal influencer programming that fuels consumer demand & engagement.
Oversees the organization of the influencer calendar and reporting across all influencer activity in North America and globally.
Identifies and sources new influencer talent & cross-channel trends.
Manages internal relationships to ensure all plans reflect business priorities and needs.
Identifies, ideates & implements ongoing influencer partnership opportunities across product, content & experience.
Manages influencer budget(s) & invoicing
Manages contracts with influencer partners.
Manages all reporting around influencer programs based on existing/new platforms & consumer insights in partnership with regional teams.
Creates inspiration internally and externally for the influencer function.
QUALIFICATIONS & EXPERIENCE
Experience:
4+ years of relevant experience in the communications, social media & influencer marketing space ideally with a fashion/lifestyle background, and a long-term desire to pursue a career in fashion and/or related field.
Key relationships and proven track record within industry a must.
Education:
Bachelor's degree required
Skills:
Strong interpersonal skills.
Ability to work productively in a fast-paced, creative, collaborative environment.
Deep knowledge and interest in influencer and digital trends.
Team player!
Be in the know – stay current on fashion, entertainment, lifestyle, culture, art, music and design trends.
Live the function – have a strong POV on digital platforms/commerce and latest trends.
Resourceful, highly motivated project manager.
PVH Corp. or its subsidiary ("PVH") is an equal opportunity employer and considers all applicants for employment on the basis of their individual capabilities and qualifications, consistent with applicable law and without regard to race, color, sex, gender identity or expression, age, religion, creed, national origin, citizenship status, sexual orientation, genetic information, physical or mental disability, military status or any other characteristic protected under federal, state or local law. In addition to complying with all applicable laws, PVH also has a strong corporate commitment to inclusion, diversity and to ensuring that all current and future PVH associates are compensated solely on job-related factors such as skill, ability, educational background, work quality, experience and potential. To achieve these goals, across the United States and its territories, PVH prohibits any PVH employee, agent or representative from requesting or otherwise considering any job applicant's current or prior wages, salary or other compensation information in connection with the hiring process. Accordingly, applicants are asked not to disclose this salary history information to PVH