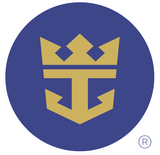 Journey with us! Combine your career goals and sense of adventure by joining our exciting team of employees. Royal Caribbean Cruises Ltd. is pleased to offer a competitive compensation & benefits package, and excellent career development opportunities, each offering unique ways to explore the world.
The Communications Lead guides internal communications strategy and tactics for our HR Transformation efforts. This individual works closely with clients and HR partners to develop messaging and internal campaigns. The Leads skill set should include strong writing skills, creativity, and the ability to integrate old and new communications methods needed to make campaigns successful, from posters and desk-drops to virtual town halls and pulse surveys. Personal skills include the ability to advise and educate senior management, to work well solo and in teams, and to learn and adjust to keep our work fresh and relevant year after year.
ESSENTIAL DUTIES AND RESPONSIBILITIES
Develop and implement comprehensive HR communication strategies that inform, engage and motivate employees.
Act as editor for employee broadcast e-mails, executive videos, newsletters, information stations, intranet, and other targeted channels.
Design and implement employee-facing messaging for Royal Caribbeans senior leaders and major initiatives.
Plan and execute internal events including all-hands meetings, mini-expos and other employee engagement events.
Identify and implement the most appropriate mix of traditional and new media to influence positive perception among employees and drive communication across the organization.
Work closely with consultants and internal company partners to communicate the shared vision of our long-term HR strategies, successes, and proof points in a unified way.
Measure the effectiveness of internal communications and channels on an ongoing basis and make recommendations to review and amend as appropriate.
Manage a network of change agents that will serve as champions for HR transformation projects.
FINANCIAL RESPONSIBILITIES
Manage budget for communications activities and collateral.
QUALIFICATIONS
Bachelor's degree in Journalism, Communications, Marketing or related field required.
Masters, MBA or advanced degrees will be considered a plus.
Five to seven years of communications experience, most recently in the internal communications capacity, preferably for a global company.
KNOWLEDGE AND SKILLS
Previous experience as a communications leader, driving strategies that capture targeted audiences.
Excellent oral and written communication skills; high level of attention to detail.
Strong copy-editing and proofing skills are required and creativity.
Proven ability to work well with leaders and employees of all levels in gathering, preparing and vetting material.
Skilled in working with internal communications apps and platforms (e.g. PowerPoint, Intranets, collaboration tools, social listening, blogs, video, photography, etc.).
Project management experience.
PHYSICAL DEMANDS
While performing job functions the employee is regularly required to sit, stand, write, review and type reports, compile data, operate a pc, communicate, listen, and assess information. The employee may move about the office complex, may travel to other office locations and may lift, push, pull or move 10 - 15 pounds. Visual requirement includes distant, close and color vision, and ability to adjust focus.
WORK ENVIRONMENT
The environment includes work inside/outside the office, travel to other offices, as well as domestic, international, and shipboard travel. A high noise level is possible if visiting shipboard or offsite locations.
ACTUAL RESPONSBILITIES
Content Creation & Management
HCM
Work with Simply Connect to execute broad communications strategies and tactics.
Develop module specific communications strategies.
Manage existing communications channels and prepare content for them. (ex. Bi-weekly HCM updates, HCM Information Hub, etc.)
Collaborate with Design Lead on communications and collateral. (ex. Presentations, Videos, Digital Signage, Module Info Sheets, Table Tents, Palm Cards, Giveaways, etc.)
CrewApp
Collaborate with multiple stakeholders, from product team to Corporate Communications, to create a strategy for capturing app content like site events, general information and FAQs.
Ensure that the shoreside app is updated with the latest information.
Liaise with the product team on what's working well and what needs further support.
New Campus
Collaborate with HomePort team to develop microsite, providing strategic direction on content that is informative and engaging to users.
Work with Simply Connect and liaise with project team to maintain microsite updated with the latest information.
Administration
Change Network
Administer change network of 800+ shipboard and shoreside employees.
Work with key stakeholders to get most critical changes to the network.
Gather and package materials for monthly calls and host the sessions.
Work with content owners to ensure that it is updated regularly with items from Excalibur, HCM, Brand HR and HR COE efforts.
Create or remove Slack channels.
Add, remove and update users as necessary.
Giveaways/Collateral
Manage cache of collateral material for various projects, including HCM, Excalibur and others.
It is the policy of the Company to ensure equal employment and promotion opportunity to qualified candidates without discrimination or harassment on the basis of race, color, religion, sex, age, national origin, disability, sexual orientation, sexuality, gender identity or expression, marital status, or any other characteristic protected by law. RCL and each of its subsidiaries prohibit and will not tolerate discrimination or harassment.