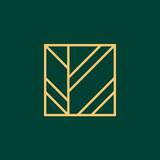 The Laboratory Technician will complete tasks as assigned by the Manufacturing Director to monitor and maintain the organization, cleanliness, and efficiency of the laboratory areas. The successful candidate will be detail oriented and able to follow established SOPs to ensure product integrity and quality control in a highly regulated environment.
Duties/Responsibilities:
Maintain strict inventory records of all plant materials, supplies, and equipment
Maintain immaculate production and laboratory environments adhering to SOPs and manufacturing standards
Clean and sterilize laboratory glassware and tools maintaining a clean, safe, and organized work environment
Perform laboratory intake procedures, which include the use of analytical balances and our seed-to-sale product management system.
Prepare samples which includes routine use of chemicals, pipettes, and centrifuge equipment
Prepare reagent solutions upon authorization
Conduct potency analytical testing of extracted cannabis product throughout the various stages of product development; Tests include but are not limited to: HLC potency assay and purity; ICP-MS heavy metals analysis; analysis of terpenes.
Perform method development testing and the corresponding documentation
Prepare protocols and executing method validations as needed for new products
Responsible for operation, calibration, and maintaining lab equipment
Verify / performance qualify (PQ) equipment at appropriate intervals, consistent with manufacturers' recommendations, to ensure the accuracy and reliability of equipment performance
Maintain instrumentation (equipment) logbooks for all laboratory equipment requiring calibration or IQ/OQ/PQ (installation qualification/operation qualification/performance qualification)
Maintain quality control measures to ensure all products are of consistent strength, high quality, purity, and meet NJ DOH (New Jersey Department of Health) regulation standards
Ensure the laboratory is well-stocked, properly equipped, and well organized
Maintain laboratory records with respect to current procedures, test data, and calibration records
Ability to multitask while maintaining production and quality standards
Ensuring compliance with OSHA (Occupational Safety and Health Administration), cGMP (good manufacturing practices), cGLP (good lab practices) NJ DOH (New Jersey Department of Health), and N.J.A.C 8:64 (the New Jersey administrative codes for the medical marijuana program) regulations
May help in other departments as needed/Other duties as assigned. Willingness to cross-train to create finished product as needed
Competencies:
Lab relegated technical capacity
Demonstrated proactivity, flexibility, adaptability and multi-tasking
Strong written and oral interpersonal communication skills
Ability to effectively plan and prioritize
Attention to detail
Good organization skills
Qualifications:
Bachelor's degree in Chemistry, Chemical Engineering, or Biochemistry, or related field is preferred
Preferred Experience in a regulated laboratory setting is preferred
Computer & equipment operations necessary for laboratory analysis (HPLC, GCMS/MS, analytical balance, automated pipettes, centrifuge, Lab Solutions, word, and excel)
Thorough understanding of New Jersey State law governing medical marijuana and Good Manufacturing Practices (preferred)
Familiarity with history and varieties of medical marijuana (preferred)
Work Environment
The job is performed indoors in a traditional laboratory setting. Exposure to chemicals and laboratory agents is expected. Protective safety clothing, goggles, gloves, facemasks, or hat are required as needed.
Physical Demands
Activities include extended periods of sitting or standing and extensive work using laboratory equipment. Specific vision abilities required by this job include close vision, distance vision, color vision, peripheral vision, depth perception and ability to adjust focus.
Required Education / Experience
Bachelor of Science or Masters in a Science field preferably Chemistry, Chemical Engineering, or Biochemistry. Equivalent experience will be considered.
Required Experience
At least 1 year of related work experience in analytical Lab
Experience in cannabis potency testing methods (preferably).