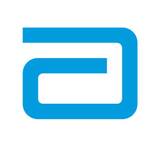 Global Accountant
Abbott
Charlottesville, VA
a month ago
The position of ACCOUNTANT (GLOBAL) is within our CARDIOMETABOLIC FINANCE TEAM located at CHARLOTTESVILLE, VA, under the general supervision of the Accounting Manager. The position consolidates global financials and provides financial results and business planning, reporting, analysis, and decision-making support to business unit leadership, engineering, operations, and corporate accounting groups.
WHAT YOU'LL DO
Post and consolidate global transactions during monthly closing process
Act as primary intercompany contact for all intercompany transactions and events
Facilitate global business unit performance and spend reviews with Senior Leadership
Consolidate global budgets and forecasts and provide visibility to spend reduction opportunities
Review and reconcile general ledger accounts monthly
Lead global P&L review monthly including qualitative and quantitative variance analysis, outlook vs. run rate, trends, developments, issues, risks/opportunities, and expense analysis
Participate and lead analytic projects supporting strategy and business operations, and various special projects
Manage the capitalization processes for Engineering development of Internally Developed Software held for Sale (IDSHFS)
Organize operational time tracking inputs to defer project costs and analyze individual contract margins.
Develop tactical and strategic insights based on results of data analyses
Ensure effective internal controls, enforcing polices/procedures that comply with US GAAP, SOX, and company policies
Assist in quarterly and yearly audit work
EDUCATION AND EXPERIENCE YOU'LL BRING
REQUIRED
High school diploma or GED required
College Degree in Accounting or similar or 4 years of experience in a similar role is required.
In addition to the above, two or more years of experience is required at this level in a similar accounting role.
PREFERRED QUALIFICATIONS:
Good presentation and communication skills
Strong technical and analytical abilities
Proficiency in MS Excel, Access, PowerPoint
SAP experience
Able to work within a Team environment
Lead or mentor experience
CPA a plus
5+ years of finance experience
WHAT WE OFFER
At Abbott, you can have a good job that can grow into a great career. We offer:
TRAINING AND CAREER DEVELOPMENT, with onboarding programs for new employees and tuition assistance
FINANCIAL SECURITY through competitive compensation, incentives and retirement plans
HEALTH CARE AND WELL-BEING PROGRAMS including medical, dental, vision, wellness and occupational health programs
PAID TIME OFF
401(K) retirement savings with a generous company match
THE STABILITY OF A COMPANY with a record of strong financial performance and history of being actively involved in local communities
Learn more about our benefits that add real value to your life to help you live fully: http://www.abbottbenefits.com/pages/candidate.aspx
Follow your career aspirations to Abbott for diverse opportunities with a company that provides the growth and strength to build your future. Abbott is an Equal Opportunity Employer, committed to employee diversity.