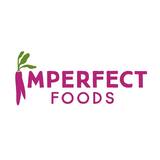 Diversity, Equity & Inclusion (DEI) Program Manager
This newly created position will play a key role in creating and executing diversity, equity, and inclusion priorities at Imperfect Foods. The Diversity, Equity and Inclusion (DEI) Program Manager will drive the development, design, and implementation of initiatives that foster a diverse and inclusive workplace culture and enhance the ability to recruit, develop and retain a high-performing, diverse workforce. This person is a passionate DEI champion who will proactively support Imperfect Foods' DEI business strategy objectives.
Responsibilities:
Work closely with the VP of People and other internal stakeholders to define and deliver Imperfects DEI vision, strategy, goals, and priorities across the business and build a culture of inclusion
Design and deliver the DEI program and events to build inclusion and allyship
Develop processes along with a communications repository, SOPs, etc. required for program rollouts
Maintain awareness of DEI best practices and industry standards
Work cross-functionally with the Talent Department to enhance Imperfects DEI recruitment process, build toolkits, collateral and track goal progress to ensure impactful results
Lead the DEI Board, define the structure and responsibilities
Serve as the employee resource group (ERGs) subject matter expert; support leaders to help drive group initiatives, assist with planning and program budgeting; Coordinate the development of new ERGs and group guidelines; develop & monitor metrics
Partner with People Business Operations Manager to coordinate and deliver impactful DEI training
Ability to analyze various types of human resources data and identify trends
Work closely with outside DEI organizations, developing professional partnerships
Represent the company in meetings with internal and external stakeholders, where appropriate
Use your energy, HR expertise, and business acumen to establish a trusted partnership with a diverse set of employees across the business
Other responsibilities as assigned
Skills and Qualifications:
Bachelor's degree or equivalent industry experience
Minimum of five (5) years of DEI, HR, or program management experience; with a full or partial focus on diversity, equity, and inclusion
Experience working with employee resource groups
Strong program and project management skills; ability to operationalize and scale programs
Experience leading programs from ideation, pilot and experimentation, to execution and evaluation establishing program requirements, using data and metrics to determine interventions
Increasingly progressive experience in a Human Resources discipline neighboring Diversity, Equity & Inclusion such as HR business partner, talent acquisition, learning & development, organizational effectiveness, and/or change management preferably in a high-growth business
Excellent written and oral communication skills
About You:
Ability to think strategically and creatively while exercising good judgment in a fast-paced environment
Ability to effectively manage multiple work streams
Strong attention to detail and the ability to prioritize time-sensitive responsibilities. Ability to multi-task with solid organizational skills, ability to manage ambiguity in the workplace, and apply problem-solving skills
You will bring high high-energy and a results-oriented, collaborative mindset to the People team
You're passionate about our mission to eliminate food waste and create a better food system for all
Details of Position:
Full-time, exempt position reporting to the VP of People
Salary and employee stock options commensurate with experience
Competitive benefits package includes healthcare, paid vacation, 401K, paid parental leave, and recurring credit towards your Imperfect account!
Domestic travel as necessary
Remote first opportunity
Candidate can work remotely if permanent residence is in the US
Physical Requirements:
Sedentary work; involves sitting most of the time
Occasional movement around the office may be necessary
Regular work with computers, including keyboards, mouses, and screens
Regular use of mobile devices, including smartphones and tablets
Individuals seeking employment at Imperfect Foods are considered without regard to race, color, religion, national origin, age, gender, marital status, ancestry, physical or mental disability, veteran status, or sexual orientation.
U.S. E-Verify Notice: Imperfect Foods participates in E-Verify in the United States. Imperfect will provide the U.S. Social Security Administration (SSA) and, if necessary, the U.S. Department of Homeland Security (DHS), with information from each new employee's Form I-9 to confirm work authorization.
How we are protecting employees from COVID-19
At Imperfect Foods, employee health and safety is our top priority. We have implemented processes and precautions to prevent the spread of COVID-19 in our facilities. We provide gloves, masks, and hand sanitizer to all essential employees who must report to work. Before entering our warehouse, employees have their temperatures checked. In addition, we take great care to ensure frequently touched surfaces are sanitized throughout the day and all warehouses are fully sanitized weekly.
We have also implemented an Emergency Sick Leave policy providing full-time and part-time employees 2 additional weeks of paid time off and up to 26 weeks paid leave if they have a confirmed case of COVID-19.