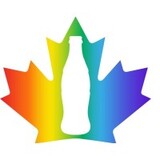 Director, Sustainability and Environment
Reporting to the VP of Supply Chain, the Sustainability & Environmental Director will be responsible for the development and execution of company-wide sustainability and environmental strategies & policies across its operations. The successful incumbent will represent Coca-Cola Canada Bottling Ltd (CCCBL) on all Sustainability & Environmental related subjects in the Coca Cola Global Community and other Brand partners as well as external stakeholders. This role will involve providing direction on environmental regulatory compliance and establishing / maintaining company-wide environmental and sustainability key performance metrics (Science based) to support continuous improvement toward sustainability goals.
You will have the opportunity to develop and maintain trainings and informational tools. Strategically focus primarily on climate change, water, energy, and waste efficiency initiatives, source water protection strategies, and community water stewardship partnerships. Ensure thorough implementation and execution of HSE related programs and processes as well as ensuring all HSE programs comply with company and regulatory requirements.
This position will be required to work with all levels in the organization, inclusive with the executive team, in Canada and external parts of the North America Operating Unit and other brand partners, other bottlers and regulatory agencies.
Responsibilities
Sustainability & Environmental Strategy / Road map / Metrics reporting
Create a national sustainability strategy that provides a comprehensive roadmap for our sustainability journey aligned with Coca Cola North America/ Global Plan and CCCBL Priorities
Develop and track the Company environmental and sustainability goals and considering science-based targets. Improve the collection and monitoring of our GHG emissions.
Engage internal partners to help drive sustainability objectives and priorities and to align on an overall sustainability plan
Conduct periodic environmental scans of emerging climate change, environmental issues and additional changes to guide the ongoing evolution of our sustainability strategy.
Revise existing processes to ensure environment and sustainability considerations are part of new projects and everyday decisions
Provide overall management for sustainability like climate change, GHG, water replenishment and reduction , energy and waste diversion initiatives
Develop tools for internal tracking of results
Ensure Environmental/ sustainability good practices/ lessons learned are shared on a timely manner
Reporting environmental / sustainability metrics internally and to the Brand partners
Corporate/Management Liaison & Responsibilities
Liaison with Corporate Affairs to ensure a clear and consistent message from the data, to guide the narrative of our reporting that highlights our progress and performance against approved sustainability goals and commitments
Prepare reports and Executive -level materials and delivers presentations to internal Sustainability Steerco including Executive management
Participate actively representing CCCBL in the Coca Cola Global / North America Environmental Council
Facilities Support / Sustainability
Ensure preparation of complete applications for approvals, licenses or permits for respective jurisdictions.
Support Facilities on the application of ISO 14001 Environmental Management System.
Coordinate with environmental sub-contractors to provide specialty input and direction, (if sub-contractors are necessary).
Support the facilities to maintain the Coke Canada Environmental Management System as well Participate/ Support in all Environmental management system audits including; The Coca Cola Company and other bra ISO 14000 as required.
Sustainability / Mentorship / Coaching
Complete regular plant and field visits to observe, provide mentorship and assess level Sustainability culture.
Deliver weekly / monthly to senior leadership and provide commentary on trends, initiatives related to sustainability/ environmental initiatives
Drive positive sustainability culture throughout CCCBL and work closely with Sr. leadership
Environmental & Sustainability Training Program
Ensure that all fundamental Environmental & Sustainability related training is identified and material is available for all CCCBL employee as per corporate procedures and legal requirements
Qualifications
Bachelor's degree in Environmental Science/ Engineering or related field study (Sustainability, Environment, Climate Change)
10+ years of progressive experience leading and executing Environmental & sustainability initiatives.
Experience in manufacturing, distribution & fleet with multi-locations is an asset
Strong understanding of environmental regulatory requirements.
A solid grasp of performance metrics / KPIs and target setting
Must have strong oral and written communication & presentations skills and ability to relate to all levels of the organization
Experience in developing and maintaining relationships with regulatory agencies and other stakeholders
Ability to work in a fast-paced environment
Acts as change agent to drive cultural change and inspires others to action through collaboration and influence
Ability to travel to support operational needs, conduct site visits, etc.
Must be a leader who leads by example and act as an owner
Strong organizational and time management skills.
Strong analytical and problem solving skills with a solid customer service orientation
Important
All offers of employment at Coca-Cola Canada Bottling Limited ("Coke Canada") are conditional upon a successful background clearance obtained through our contracted third-party vendor.
The standard clearance requirements depend on the position and may include some or all of the following: criminal clearance, employment verification, education verification and driver's abstract review. Please advise the Talent Acquisition team if you have any questions or concerns in regard to this once you are contacted for further consideration.