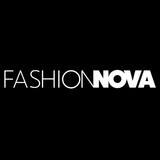 Director of Data Science and Analytics
Fashion Nova is on the hunt for an amazing Director of Data Science and Analytics to drive product excellence and growth with data insights. We are building out our core Data Science function of the business and this role will be responsible for leading an organizational effort toward better understanding customer needs and pain points, and propose roles that data science can play to further this goal. You and your team will use data to drive insight into the product and business with a focus on new user growth, retention and quality. You will be responsible for building and leading the data team.
Responsibilities
Build a high performing, responsive team of data scientists, and analysts that are able to gather and synthesize data quickly and accurately
Partner with engineering and product for experiment design, analysis, and insights delivery, including the science, tools, and process of measuring towards an outstanding user experience
Support data-informed decision making throughout the entire company
Partner with the product team to design, analyze, and root cause effective A/B tests
Partner closely with Marketing to understand our customer and use data to optimize our monthly advertising budgets
Participate with FN's executive team, help set business strategy, initiate and debate key strategic topics and opportunities from your team's work, and drive bold high-impact decisions
Collaborate with cross-functional partners in product, engineering, operations, finance, and marketing to define and build data-informed business strategy
Determine how to leverage data science, machine learning, and other analytical techniques to offer actionable insights
Drive innovation around how we can more effectively understand and improve user experiences
Provide timely turnarounds on data requests for "one-off" activities, such as acquisition, partnership analyses and new product initiatives
Have strong technical domain know-how to coach and grow the team, and mentor and coach the team on career paths
Have a strong builder mentality, can bring order to chaos, and know how to effectively "bring people along"
Requirements
BS/MA in a quantitative discipline such as Statistics, Math, Economics, or Engineering, or similar field.
10+ year's experience in a quantitative data analysis role involving user behavior (e.g. marketing, product)
5+ years of experience in people management or leadership in the data field
Must have excellent organizational, project management, and communication skills (both written and verbal)
Ability to work well cross-functionally and handle organizational complexities and manage competing priorities without loss of efficiency
Passion for solving large data problems and must be a strategic thinker
Advanced experience with SQL and Python for data analysis
Advanced knowledge of statistics, especially as it relates to hypothesis testing
Experience developing machine learning models
Experience with BI tools like Looker or Tableau a plus
Benefits
Employee Discount
Full health care coverage
Dental and vision coverage
401k Match
Kitchen stocked with great snacks and drinks
Fun and friendly culture
Fashion Nova, Inc. is an equal opportunity employer committed to a diverse workplace environment.