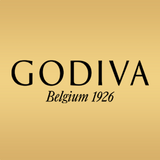 Director, Global Corporate Communications
The Director of Global Corporate Communications will be responsible for enhancing and executing GODIVA's external corporate communications strategy as well as leading the business' corporate responsibility (CR) initiatives. This position will be integral to supporting the business in sharing our iconic brand's story with the world, including our investment and focus on becoming more accessible and available around the world. In addition, this role will ensure strong relationships with our NGO partners and further our work towards becoming an even more responsible corporate citizen.
PRINCIPAL ACCOUNTABILITIES
Supports the Head of Global Corporate Communications in executing a robust, global corporate communications strategy to engage a broad group of external stakeholders.
Works with our teams around the world and our corporate communications agency to identify and capture opportunities to tell impactful stories that drive brand awareness and highlight our growth, strategy, and thought leadership.
Partners with our Manager, Global Corporate Communications, to help ensure consistency across internal and external communications.
Builds upon our existing CSR efforts, which focus on women's empowerment and sustainability, to create a holistic program that supports our communities and engages our chocolatiers (employees).
Develops meaningful relationships with our NGO partners to support their work while raising the visibility of GODIVA's social impact efforts and commitment. This includes developing content to share across our owned channels as well as within our organization.
Work with our Supply Chain team on the traceability of our cocoa and publicly reporting our progress via The Cocoa & Forests Initiative (CFI) as well as our website.
Establishes KPIs for evaluating our NGO partnerships to measure success and impact.
Maintains the "About Us" and "GODIVA Cares" section of GODIVA.com.
Supports the Head of Global Corporate Communications on any issue or crisis communication need.
Supports other ad-hoc projects as needed.
POSITION REQUIREMENTS
Bachelor's degree in related field, such as Public Relations, Journalism, English, Communications, etc.
10 years of relevant experience
Excellent writer with an ability to engage diverse groups of stakeholders and a passion for storytelling.
Strong collaboration skills and an ability to work well at all levels of the business.
Demonstrated ability building strong, mutually beneficial partnerships.
Ability to influence without direct authority.
Works well under pressure and can effectively prioritize their work.
Global experience and experience working with NGOs preferred
Godiva and affiliates, is an Equal Opportunity Employer, committed to hiring a diverse workforce. All openings will be filled based on qualifications without regard to race, color, sex, sexual orientation, gender identity, national origin, marital status, veteran status, disability, age, religion or any other classification protected by law.
Search Firm Representatives please read carefully:
Godiva is not seeking assistance or accepting unsolicited resumes from search firms for this employment opportunity. Regardless of past practice, all resumes submitted by search firms to any employee at Godiva via-email, the Internet or directly to hiring managers at Godiva in any form without a valid written search agreement in place for that position will be deemed the sole property of Godiva, and no fee will be paid in the event the candidate is hired by Godiva as a result of the referral or through other means.