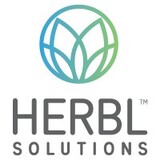 Delivery Scheduling Associate
With a customer focus, the Delivery Scheduling Associate confirms customer deliveries and aids in coordinating delivery changes per requests from customers or Account Managers.
The hours for this position are M - F 8:30am - 5:00pm.
Duties & Responsibilities
Make outbound phone calls to customers to confirm upcoming deliveries and document the outcome.
·Partner with Routers to set new delivery dates based on customer requests and close the loop with the customer.
Update Sales Force contact information & notify Sales of any missing/incorrect information in the Sales Force customer profile.
Update customer-delivery window times in Omnitracs as needed.
Update customer-facing order tracking system with delivery date.
Create ticket in Sales Force documenting customer feedback.
Qualifications
Proficient in Microsoft Applications including Excel, Word & Outlook.
Excellent written & verbal communication
Salesforce experience a plus.
Ability to thrive in a fast-paced, start-up environment
Knowledge of cannabis a plus.
HERBL is laser-focused on the distribution of naturally derived products, giving all of our attention to supporting brands and retailers in what's best for their businesses. We believe having company-owned brands inherently creates a conflict of interest, so we have chosen to be a pure play distribution company. By not having company-owned competing brands, you can take comfort in knowing that every action we take is in a brand or retailers best interest.
We care deeply about relationships, integrity, collaboration, and are always committed to doing what is right. We honor this belief when working with our suppliers, our customers, and our team members. The HERBL team is a blend of individuals who have significant experience from many different backgrounds including, but not limited to Supply Chain, Sales, and Operations in high-volume distribution.