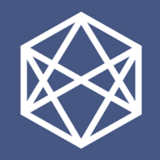 Data Platform Engineer
Nova Credit
San Francisco, CA
7 days ago
At Nova Credit, we're on a mission to make financial access easier, no matter where you're from or where you go. We've built a platform that enables lenders to access a single, predictive cross-border credit database to help underwrite immigrants and other global citizens. In effect, we are the first global infrastructure for financial identity to seamlessly move around the world. We're passionate about financial inclusion, and committed to building a diverse and fulfilling work culture.
Our newly formed Data Platform Engineering team is looking for a Data Platform Engineer to improve access, processing capability, and understanding of our complex data sources across the organization to level-up our business. Serving internal cross-functional stakeholders is an integral component of this role.
For a more in-depth look of our engineering culture, check out our page on Key Values.
Responsibilities
Enabling data-driven decision making across the company
Collaborating with other teams (Engineering, Data Science, Product, Customer Success) to understand their requirements for analysis and then implement solutions as needed
Designing, implementing, iterating on, and maintaining data pipelines and storage systems
Shipping high quality solutions with urgency and speed, with end-to-end ownership of your projects
Qualifications
You are mission driven and want to make a social impact
You take initiative to not only learn but also to mentor others
You like thinking creatively and analytically to solve ambiguous problems with clarity and simplicity
You understand and prioritize information security and data privacy
You have strong skills as a programmer (Python, Javascript) and performing data analysis (SQL, Spark, etc.)
You have experience designing and operating infrastructure (we use Terraform + Ansible to manage our stack on AWS)
You have 2+ years working as a data platform engineer (or backend engineer)
B.S. in Computer Science or equivalent
Everyone is welcome at Nova Credit. We are an equal opportunity employer where our diversity and inclusion are central pillars to our company strategy. We look for applicants who understand, embrace and thrive in a multicultural and increasingly globalized world. We do not discriminate on the basis of race, religion, color, national origin, gender, sexual orientation, age, marital status, veteran status, or disability status.