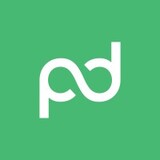 Customer Support Associate
PandaDoc
Remote (US)
10 days ago
PandaDoc empowers more than 27,000 growing organizations to thrive by taking the work out of document workflow. PandaDoc provides an all-in-one document workflow automation platform that helps fast scaling teams accelerate the ability to create, manage, and sign digital documents including proposals, quotes, contracts, and more.
Company Culture:
We're known for our work-life balance, kind co-workers, & kick-ass Christmas parties. Although some of our Pandas are located across the globe, we stay connected with the help of technology and ensure that everyone on our team feels, well, like a team.
Pandas work best when they're happy. Happiness doesn't come from a ping-pong table or free snacks. We retain our talent by upholding our values of integrity & transparency, and selling a product that changes the lives of our customers.
In this role, you will:
Learn how to deliver world-class customer service in a fast-paced and cross-cultural B2B startup
Get to know CRM integrations and how to troubleshoot more advanced issues
Maintain ownership of each issue and be resourceful in coming up with solutions
Supply in-depth technical and business product knowledge to multiple teams
Stay open-minded and have the ultimate end-goal of helping our customers become more successful
About you:
Empathy: You must appreciate the emotions of others, their interests, and their draw.
Good Time Management: You will spend your days balancing the requests we receive from our customers. It's important you're able to manage cases in a timely manner.
Self-Awareness: Admit that you will never stop learning and that every team member (regardless of tenure) has ideas that can enhance the greater customer experience.
Self-Starter: We are a start-up where quick action takes precedence over perfection. Your ability to recognize areas of improvement and your innate desire to roll up your sleeves will be key factors in your success.
Team Player: You value team success as much as you value your own. Rapid growth and a frequently changing business landscape require open lines of communication, learning from and teaching others, and contributing to the greater good of the program.
Required:
1+ years of experience with customer-facing roles
Located in Eastern or Central time zones
You should be ready to work flexible hours and sometimes provide coverage on holidays.
Quick learner and can adapt to the ever-changing startup environment
Tech Savvy
Strong written and verbal communication skills
Has customer success and service in your DNA
Great sense of humor
Bonus Points:
Previous Customer Support experience is a major plus!
Previous experience with our CRMs
Experience working in a remote environment
Benefits:
Our benefits include tremendous career growth opportunities, a competitive salary, health and commuter benefits, 20+ PTO days, 401K and FSA plans, trips to our offices in the U.S.A and Belarus, and of course, a fun team of Pandas to work with!