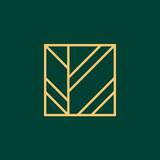 The Cultivation Manager is responsible for managing all aspects of the cannabis crop cultivation at the production facility. The successful candidate will possess a passion for horticulture, excellent interpersonal skills, and a willingness to continually learn more about the subject.
Duties and Responsibilities:
Oversee the planning and organization of production schedules for, and the production of, quality usable cannabis flower.
Provide input to indoor facility warehouse designs utilizing various grow lights and hydroponic systems, CO2 enrichment.
Assist in vendor selection and management.
Develop standard procedures for growing and all aspects of grow cycle.
Develop production plans for mothers, propagation, young plants, and flowerin
Responsible for daily operations while adhering to the guidelines set forth by the OLCC
Effectively manage employees as it relates to daily tasks, their performance, and their development.
Train employees in all stages of the plant life cycle, including but not limited to general plant care, propagation, and transplanting.
Responsible for inventory and ordering of all nutrients, mediums, and other equipment needed for the propagation of cannabis flowers.
Ensure all logbooks are up to date and accurate.
Identify and prepare preventative maintenance required to eliminate mold, mildew, plant disease, damage, and pests.
Ensure facility compliance with OLCC and ODA regulations.
Work with the management team to ensure a seamless operation.
Manage the crop growth environment by keeping all growth facility systems in good working order and keeping on hand the necessary horticultural supplies to optimize the health and productivity of the crop.
Follow company policies and procedures.
Other duties as assigned.
Education, Licensing, Work Experience:
High school diploma or equivalent experience required
OMMU Background and Badging process required
Associate's degree in horticulture, agriculture, biology, chemistry, botany or related field preferred but not required
Minimum 2 years of experience in cultivation, horticulture, or related field
Minimum 2 years of experience in a project management or supervisory role preferred
Other Required Skills:
Knowledge of computer and office equipment and programs (inventory systems; Word; Excel)
Extensive math required for inventory, projections, measurements, calculations
Principles and practices related to the indoor cultivation of marijuana strains and their effects, biology and chemistry of medical marijuana
Effective and efficient communication skills are a must
Excellent time-management skills; ability to effectively plan and prioritize
Skills in managing physical resources (budgeting, inventories, equipment, materials)
Attention to detail
Mechanical skill
Ability to work effectively as team leader and guide
Ability to remain calm in periods of high stress or unusual activity
Ability to maintain confidentiality and absolute reliability and honesty
Physical Demands:
Extended time standing, walking, bending, and reaching
Ability to lift and carry up to 50 pounds for a distance of 100 feet
Close visual focus required
This position occasionally requires the extended and repetitive use of arms, hands and fingers to cut and manipulate small objects