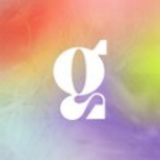 Join Our Talent Network
Girlboss
Remote
a month ago
Description
About Girlboss:
Girlboss is a community of strong, curious, and ambitious women redefining success on our own terms. We hope to inform, entertain, and inspire action through the content and experiences we create. We are unapologetic in our beliefs and values of supporting girls and women who are chasing dreams both big and small in a shame-free zone.
We believe in transparency and feedback, taking extreme ownership, being positive problem solvers and infinite learners, under promising and over delivering and having fun along the way.
The Opportunity:
Want to work with us, but don't see a job you want to apply for? No worries! You've come to the right place.
Girlboss is rapidly growing and we might be a match even if there's no role currently posted that fits your skills and experiences. If you don't see a posting that fits but are interested in joining our team at Girlboss, please apply with this form. We would love to learn more about you through this application!
You might not hear back from us right away, but we're always reviewing our talent pipeline for upcoming roles. We will contact you if it looks like a match or when a future position opens up.
Girlboss is an equal opportunity employer. We prohibit discrimination based on legally protected classes in accordance with applicable federal, provincial and local laws including ethnic origin, religion/belief, disability, age, sexual orientation and gender identity/gender expression. If you are contacted for an interview and require accommodation during the interviewing process, please reach out to the hiring manager.
We thank you for considering this opportunity and thank everyone who took the time to apply. Please note that due to the high level of applicants only successful applicants will be notified. We appreciate your patience as we review all applications.