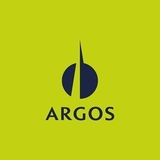 Communications Manager
Argos USA
Alpharetta, GA
7 days ago
Define and lead communications strategies in attention to the US Region requirements, giving direct support to the US VP and the Executive Committee in the management of critical situations or contingencies, to strengthen positive corporate reputation among different stakeholders and contribute to brand positioning, based on periodic measurements made by company or external sources.
Individual accountabilities
Work closely with and support the business in the execution of the competitive plan through the use of communications strategies.
Collaborate with the Corporate Communications team and the USA Region operations on campaigns and initiatives focused on prioritized stakeholders.
Supporting US VP in needs related to communications, PR and processes with corporate teams and other regions.
Writing articles for a weekly and a monthly newsletter.
Coordinating and hosting events (meetings in person and webinars).
Writing executive level scripts, letters and other communications
Following AP style, proof and edit content from other areas of the business to ensure proper grammar and punctuation usage, as well as ensuring that the message and design is consistent and in line with the corporate position, as well as brand guidelines.
Monitor critical issues of the organization and suggest action plans for the prevention, mitigation or management of contingencies.
Drafting business communications and position statements for critical events, working with discretion around sensitive topics.
Prepare documents, press releases, Q&A, articles, response to media requests, editing and proofreading, among others.
Team up with Marketing to plan the Social Media strategy, its execution, and monitoring advances.
Support and sometimes lead projects on behalf of the Communications team.
Develop, edit and proof presentations for external audiences.
Manage and update the database of journalists and other key external stakeholders.
Accompany the implementation of relationship strategies with journalists.
Travel to our locations to support the execution of communications strategies.
Education
Choose Level: Master's Degree
Education Major: PR, communications, journalism, or other media related field
Technical knowledge and certifications
Satisfactory oral and written communication skills. Able to draft content using various writing styles.
Excellent proof reading skills and the ability to translate/restructure documents that come from Colombia into a good structure for English reading.
Working knowledge of all Microsoft Office Suite programs: Word, Excel, Powerpoint, etc.
Working knowledge of Adobe Creative Suite (e.g. After Effects, Photoshop, InDesign) is a plus
Familiarity with AP style
Area of experience
Public Relations
Comms
Corporate affairs
Media
Marketing
Languages
English C2 - Advanced-Native
Spanish: C1: Pre -Advanced
Years of Experience
6 - 10 Years
We are an Equal Opportunity Employer. We embrace diversity in all aspects of our business.
Those interested in applying must have a work permit for the country and have an advanced domain of the language in wich the vacancy is located.
We are an Equal Opportunity Employer. We embrace diversity in all aspects of our business.
CEM-MAP