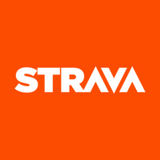 Communications Associate
Strava
Denver, CO - Remote (USA) - San Francisco, CA
7 days ago
Strava is the world's largest athletic community and the social platform at the center of connected fitness. With 85 million athletes on Strava and 2 million more joining every month, we're growing fast. The communications associate reports to the Senior Director of communications and will play a pivotal role in supporting public relations, media relations, thought leadership and internal communications.
We're excited about you because you will:
Manage and support in-bound press inquiries.
Research and write press releases.
Pitch business, lifestyle, tech, national, local and sports press.
Project manage communications events.
Prepare and coordinate briefing materials.
Provide global media relations support.
Project manage data storytelling projects.
Plan and execute press trips.
Project manage success measurement and reporting for the global communications team.
Collect community stories for press and manage community stories library.
Help identify, onboard and support specialists and spokespeople from the community.
Assist in crafting messaging and materials for internal and external presentations.
We're excited about you because you have:
3+ years of in-house or some combination of public relations, journalism, agency, political or in-house communications experience.
Experience working directly with reporters and agencies to place stories.
Experience crafting messaging materials, and working collaboratively with cross-functional groups including business, marketing, product and legal teams.
Experience managing projects and thriving in a fast-paced culture that involves cross-functional coordination and collaboration globally.
Preferred Qualifications:
Media relationships with a range of reporters and bloggers.
Experience working with data analysts on proactive and reactive data storytelling.
Experience with lifestyle, tech and business communications.
Experience working at a tech company.
Required Cover Letter and Materials
In your cover letter, we would love to see:
What specifically interests you about this opportunity and why are you the best candidate to do it?
Please also provide three samples of your very best writing—this might be a press release, a pitch, messaging or talking points. Whatever will give us the best sense of your strengths as a written communicator.
About Strava
Strava is Swedish for "strive," which epitomizes who we are and what we do. We're a passionate and committed team, unified by our mission to connect athletes to what motivates them and help them find their personal best. And with billions of activity uploads from all over the world, we have a humbling and audacious vision: to be the record of the world's athletic activities and the technology that makes every effort count. Strava builds software that makes the best part of our athletes' days even better. And just as we're deeply committed to unlocking their potential, we're dedicated to providing a world-class, inclusive workplace where our employees can grow and thrive, too.
We're backed by Sequoia Capital, TCV, Madrone Capital Partners, Jackson Square Ventures, Go4it and Dragoneer Investment Group and we're expanding in order to exceed the needs of our growing community of global athletes. Our culture reflects our community – we are continuously striving to hire and engage diverse teammates from all backgrounds, experiences and perspectives because we know we are a stronger team together.In light of the global pandemic, Strava is currently working in a fully remote capacity. As always, we remain committed to fully supporting our employees, especially their mental health and wellbeing, through these challenging times.
Despite challenges in the world around us, we are continuing to grow camaraderie and positivity within our culture and we are unified in our commitment to becoming an antiracist company. We are differentiated by our truly people-first approach, our compassionate leadership, and our belief that we can bring joy and inspiration to athletes' lives — now more than ever. All to say, it's a great time to join Strava!
Strava is an equal opportunity employer. In keeping with the values of Strava, we make all employment decisions including hiring, evaluation, termination, promotional and training opportunities, without regard to race, religion, color, sex, age, national origin, ancestry, sexual orientation, physical handicap, mental disability, medical condition, disability, gender or identity or expression, pregnancy or pregnancy-related condition, marital status, height and/or weight.
For more information on compensation and benefits, please click here.