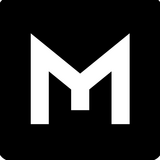 The Comms Associate will be responsible for executing on all things PR and external communications. As Memphis Meats approaches commercialization, our PR engagements will become more frequent and consumer-oriented. You will manage the day-to-day PR work of the company, and will also have a key seat at the table in the development of these strategies. You are a great communicator, enjoy building relationships with a varied set of stakeholders, and are excited to work with staff across company functions to bring our communications vision to life. While you are passionate about communications, you are excited to roll up your sleeves and get involved in a wide variety of company functions, some of which might fall outside of traditional external communications work (e.g., internal communications). You will report to the Director of Communications.
Duties include
Be the first and main point of contact on inbound media. Vet, provide recommendations on engagement, and execute on those recommendations.
Develop and execute a strategy for major awards and conferences that Memphis Meats should attend/may be eligible for.
Attend/table at conferences as a Memphis Meats representative.
Train Memphis Meats non-communications staff for public speaking engagements.
Draft written interview responses/speeches and create prep documents for staff, including the CEO, prior to media engagements.
Coordinate in-person media engagements, including tastings and tours of our facilities.
Monitor media coverage in order to:
Submit corrections to outlets when errors are printed (e.g., when Memphis Meats is referred to as "fake meat" or "plant-based").
Keep a log of public statements from competitors.
Identify reporters who might be interested in writing about Memphis Meats in the future based on their output.
Read and summarize reports about the industry, including environmental and economic reports, to CEO and senior leadership. Regularly report to senior leadership about industry updates and media coverage.
Help develop PR strategies, in concert with our external PR firm and company staff, including developing new messaging, press plans for specific announcements, and overall PR strategy.
Manage external partners in the development of proactive crisis communications plans.
Contribute to internal communications work on an ad hoc basis.
About you
Bachelor's degree in journalism, communications, PR, social science or other related fields.
At least 1-2 years work experience in PR/communications, journalism, marketing or branding.
Strong skills in writing, verbal communication, organization, attention to detail, problem-solving, quick thinking, interpersonal relations, logistics and diplomacy. Strong emotional intelligence.
Willingness to roll with the punches in a quickly changing startup environment. Love of external communications, but desire to learn about other company functions.