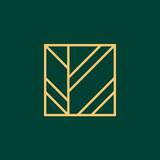 Kitchen Manger is responsible for the kitchen staff and cooking procedures to successfully create consistent, safe, quality edibles. Communication, attention to detail, and time management are critical to the success of our Kitchen and to the continued success of our kitchen operation. Kitchen Manager is responsible for navigating day to day operations producing products infused with various Cannabis derived oils. This position will work closely with the Director of Extraction to ensure workflow meets the necessary specifications and Kitchen equipment is cleaned and maintained regularly. Must be able to follow instructions and react quickly even in high stress environments.
Duties & Responsibilities:
Coordinate production
Order production supplies and kitchen equipment as needed
Train kitchen staff on operational standards
Maintain accurate production reports
Maintain sanitation and safety standards in the facility
Follow recipes and formulas for marijuana infused products
Coordinate with other teams to ensure compliance with the Department of Public Health
Audit inventory regularly to ensure full compliance
Create and maintain all product specification documents, recipes, formulas, and food safety plans
Day to day management of production area and team including production scheduling, execution, staffing, and capacity planning
*Scope of the job may change as necessitated by business demands.
Basic Qualifications:
Bachelor's degree (Food Science preferred)
Experience producing candies, chocolates, cookies, brownies, etc. (5+ years' preferred)
Management experience within commercial kitchen or food production environment
Excellent organizational skills
Conflict management abilities
Ability to manage a team in a fast-paced work environment
Flexibility to work during evenings and weekends
Proven work experience as a Kitchen Manager, Restaurant Manager, or Head/Sous Chef
Experience with production planning
Attention to detail is an absolute must
Additional Preferred Qualifications:
Experience infusing foods and other products with cannabis oil infusion preferred
Experience with METRC, or other seed to sale tracking system
Physical Demands:
Close visual focus required
This position occasionally requires the extended and repetitive use of arms, hands and fingers to cut and manipulate small objects
Ability to lift 25 pounds and walk 100 feet