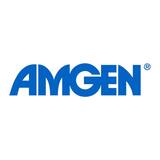 Admin Coordinator
Amgen
Thousand Oaks, CA
21 days ago
HOW MIGHT YOU DEFY IMAGINATION?
You've earned your degree. How will you use that achievement to reach your goals? Do more with the knowledge you've worked hard to acquire and the passion you already have. At Amgen, our shared mission—to serve patients—drives all that we do. It is key to our becoming one of the world's leading biotechnology companies, reaching over 10 million patients worldwide. Become the professional you are meant to be in this meaningful role.
ADMIN COORDINATOR
LIVE
WHAT YOU WILL DO
Let's do this. Let's change the world. In this vital role you will provide complex administrative support to various executives within the Theraputic Discovery Group.
Manage multiple complex calendars by setting up and coordinating virtual and/or in-person meetings across multiple time zones
Coordinating processes including invoicing, purchase orders, mailings and courier/deliveries
Coordinating Guest Speaker/Consultant Process with Science Exchange
Support department SharePoint initiatives by creating and maintaining SharePoint sites
Maintain department email distribution lists
Preparing agendas and taking action-items as the need arises
WIN
WHAT WE EXPECT OF YOU
We are all different, yet we all use our unique contributions to serve patients.
The administrative professional we seek is a self-starter with these qualifications.
5+ years experience in an administrative support role
Strong Outlook, Excel, PowerPoint Skills, MyBuy, SAP, SKYPE, WebEx, MSTeams, SharePoint and Concur
Bachelor's degree
Experience working in biopharma industry
Strategic problem solver who loves to "think ahead" and anticipate solutions to logistical issues
Ability to work in a fast-moving, results oriented environment
THRIVE
SOME OF THE VAST REWARDS OF WORKING HERE
As we work to develop treatments that take care of others, so we work to care for our teammates' professional and personal growth and well-being.
Full support and career-development resources to expand your skills, enhance your expertise, and maximize your potential along your career journey
A diverse and inclusive community of belonging, where teammates are empowered to bring ideas to the table and act
Generous Total Rewards Plan—comprising health, finance and wealth, work/life balance, and career benefits—with compensation and benefits rated above 4 stars (out of 5) on Glassdoor
Equal Opportunity Statement
Amgen is an Equal Opportunity employer and will consider you without regard to your race, color, religion, sex, sexual orientation, gender identity, national origin, protected veteran status, or disability status.
We will ensure that individuals with disabilities are provided a reasonable accommodation to participate in the job application or interview process, to perform essential job functions, and to receive other benefits and privileges of employment. Please contact us to request an accommodation.
Join Us
If you're seeking a career where you can truly make a difference in the lives of others, a career where you can work at the absolute forefront of biotechnology with the top minds in the field, you'll find it at Amgen.
Amgen, a biotechnology pioneer, discovers, develops and delivers innovative human therapeutics. Our medicines have helped millions of patients in the fight against cancer, kidney disease, rheumatoid arthritis and other serious illnesses.
As an organization dedicated to improving the quality of life for people around the world, Amgen fosters an inclusive environment of diverse, ethical, committed and highly accomplished people who respect each other but compete intensely to win. Together, we live the Amgen values as we continue advancing science to serve patients.
Amgen is an Equal Opportunity employer and will consider all qualified applicants for employment without regard to race, color, religion, sex, sexual orientation, gender identity, national origin, protected veteran status, or disability status.​