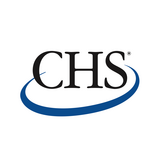 Accounting Specialist
CHS Inc.
Warren, MN
a month ago
CHS Ag Services has an exciting opportunity. We are looking for a full-time Accounting Specialist. You must be detail oriented with excellent customer service and communication skills, both verbal and written.
Responsibilities
You will:
Process grain loads for multiple locations, ensuring accurate applications to contract, timely payments and high level customer satisfaction.
Apply grain unloads to proper contracts for multiple locations to generate timely payment.
Review grain settlement documents, process grain checks, and balance contract bookings daily.
Verify contract confirmations and verify truck freight billings.
Assist customers with reporting requests, special projects, questions or issues related to their deliveries, contracts, applications, and web portal account.
Scan and unload documents and contracts.
Ensure that all documentation for every shipment is properly categorized and preserved.
Utilize electronic documentation storage software.
Maintain and promote a strong safety culture and follow all safety policies, procedures and regulations.
Identify and communicate workplace hazards and correct or seek assistance in correcting unsafe actions or conditions.
Process Accounts Payable (A/P) and Account Receivable (A/R).
Reconcile accounts and bills, analyze discrepancies, perform routine balancing, filing, and calculating.
Run Daily Position Reports.
Maintain Record keeping logs, including sales tickets.
Handle customer phone calls.
Provide clear office communications, written and verbal.
Create favorable image of Coop.
Assist Controller when needed.
Other duties as assigned
Minimum Qualifications (required)
Associate degree in Accounting (additional years of accounting experience may offset education)
3 years A/P and A/R experience
Previous Customer Service experience
Computer – MS Office 2003 (Excel, Word)
Must pass pre-employment drug screen
Additional Qualifications
Bachelor's degree preferred in Finance, Accounting, Statistics, Economics, Business, Business Administration, or in a related field.
Agris accounting software
Previous accounting experience with grain or agronomy
Farming background / understanding
CHS offers a competitive total compensation package. Benefits include: Health, Dental, Vision, Hearing, Life Insurance, Health and Day Care Savings Accounts, Paid Vacation , 401K, Company Funded Pension, Profit Sharing, Long and Short Term Disability, Tuition reimbursement, and Adoption assistance.
CHS is an Equal Opportunity Employer.
Effective January 6, 2020, the U.S. Department of Transportation, Federal Motor Carrier Safety Administration (FMCSA) requires employers to conduct a pre-employment verification full query against the newly established License Drug and Alcohol Clearinghouse prior to beginning employment in a position that requires a valid commercial driver's license (CDL). Candidates seeking employment in a position that requires a commercial motor vehicle license must voluntarily enter their information into the FMCSA and must provide disclosure authorization, at the time of offer, to CHS or an authorized third-party agent of CHS to verify the information.