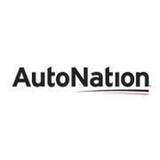 Accounting Coordinator
AutoNation
North Canton, OH
17 days ago
The Accounting Coordinator will be responsible for the finance quality control and review function. Checks deal paperwork for accuracy after F&I Manager has signed off on the deal and prior to the deal leaving the store for the Shared Service Center (SSC).
What are the day-to-day responsibilities?
Prepare daily deposits
Package deal for SSC
Verify deal meets revenue recognition policy
Review 100% of documents for accuracy (customer, lien holder, manufacturer, county and financial information)
Title Work
Product Agreements
Rebate and Incentive forms (verify meets program requirements and includes pin numbers)
Retail installment contracts and Lease agreements
Verify payoff worksheets are complete, contain a per diem and have at least 10 days remaining in the "good-thru" date
Verify all required fields are completed on F&I products, send letters with corrected copies for omitted information
Verify agreement to provide insurance (ATPI) is valid and binder is attached, if required
Verify Retail Installment Contract / Lease Agreement agrees with ADP Recap
Prepare and ship lender packages
Assist in handling customer calls regarding title work and products sold in F&I department
Prepare daily communication package to SSC (invoices, deals, etc.)
Additional responsibilities as assigned
What are the requirements for this job?
High school diploma or GED
Equivalent work experience
Working knowledge of dealership process
Working knowledge of finance and insurance products
Strong mathematical ability
Ability to read and comprehend instructions and information
Experience handling high volume of paperwork
Must be highly organized, and have excellent follow-up skills
Must be able to communicate effectively with store management and sales personnel
Proficient in Excel, Word and Outlook
One to Two years Accounting experience (preferred)
Customer service experience (preferred)
ADP experience (preferred)
Title work experience (preferred)
AutoNation is an equal opportunity employer and a drug-free workplace.