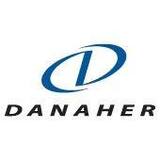 The Accounting Analyst supports our USP Technologies organization in achieving both short-term and long-term business goals by serving a broad role as a trusted partner in both financial analysis and accounting. This role is directly involved in planning cycles (monthly, quarterly and annual), establishment and tracking of sales related key performing indicators (KPIs) and preparation of periodic reporting packages and analysis for use by Commercial and Operational leadership. This position is a highly visible position with direct interactions with key business leaders and reports to the Finance Director who works at Corporate headquarters located in Richmond Virginia.
The successful candidate will have high energy with a strong base of finance and business knowledge, good communication and interpersonal skills, ability to multi-task, and a proven track record of success in developing followership within team environments.
ESSENTIAL FUNCTIONS & RESPONSIBILITIES
Develop a stable cadence with commercial organization to review financial results and address questions about commission payments.
Support senior leadership with the maintenance and refinement of standard daily, weekly, and monthly financial reports, including AR collections, sales, and purchasing.
Assist in the preparation of monthly financial forecasts and variance analyses, researching issues and explaining results.
Maintain critical customer and vendor information, interacting with commercial and operations teams to ensure accurate data and to drive standard work in business data management.
Provide timely revenue and other KPI reporting analytics to drive optimized decision making.
Manage USP's business license registrations and tax certifications, ensuring compliance with all state and local business registration requirements.
Provide Ad-Hoc Reporting and Analysis for Commercial Leadership Team
SUPPLEMENTAL RESPONSIBILITIES
Execute standard work defined by the Finance Director.
Assist with new customer and vendor setups.
Support the accounting team in account reconciliations and commission calculations.
Perform routine auditing of material costing contracts to ensure supplier compliance.
Provide support for the implementation of Microsoft Dynamics 365 ERP system.
Other duties as assigned.
KNOWLEDGE & SKILLS
Strong Analytical skills and business/accounting knowledge
Excellent Skills in Excel (marcos, pivots, lookups), Word and Microsoft Outlook.
Self-Starter that takes pride in his/her work and takes the initiative.
Independent problem solver who can think outside the box.
Results-oriented person that generates creative solutions.
Must be comfortable with change and continuous improvement efforts.
Strong Interpersonal skills; Teamwork & Leadership skills; Self-Motivated, and ability to Multi-task.
Able to clearly communicate financial results to all levels of management.
Organizational skills; Self-management
EDUCATION & EXPERIENCE
An undergraduate degree is required (Bachelor's Degree in Accounting, Finance, or related area), MBA preferred
2+ yrs. of experience in finance or accounting roles.
Experience using financial reporting tools such as Excel, SQL, Power BI, Tableau.
Fluent in English.
PHYSICAL DEMANDS
Constantly required to sit and occasionally required to walk, stand, climb (includes stairs), balance, stoop, bend, kneel, crouch or crawl, and talk, hear, and smell
Constantly using hands and fingers to handle, feel or operate objects, and computer keyboards.
Routinely required to reach with hands and arms, squat, turn/twist, or reach, lift, carry, push, or pull up to 20 pounds
Specific vision abilities required by this job include close vision, distance vision, color vision, peripheral vision, depth perception, and the ability to adjust focus
The Physical demands described here are representative of those that must be met by an employee to successfully perform the essential functions of this job.
Reasonable accommodations may be made to enable individuals with disabilities to perform the essential functions.
WORKING CONDITIONS & ENVIRONMENT
Consists of an indoor work office environment with good ventilation, adequate lighting, and low noise levels.
WORKING CONDITIONS & ENVIRONMENT
Consists of an indoor work office environment with good ventilation, adequate lighting, and low noise levels.
AT WILL STATEMENT
Employment with USP Technologies is on an at-will basis, which means that either the employee or USP Technologies can terminate the employment relationship at any time and for any reason (or no reason), with or without notice, unless the employee and USP Technologies have entered a written agreement signed by the employee and a duly authorized representative of USP Technologies.
EQUAL OPPORTUNITY
USP Technologies is an Equal Opportunity Employer. We evaluate qualified applicants without regard to race, color, national origin, religion, gender, age, marital status, disability, veteran status, sexual orientation, gender identity, or any characteristic protected by law.
Danaher Corporation and all Danaher Companies are equal opportunity employers that evaluate qualified applicants without regard to race, color, national origin, religion, sex, age, marital status, disability, veteran status, sexual orientation, gender identity, or other characteristics protected by law. The "EEO is the Law" poster is available here